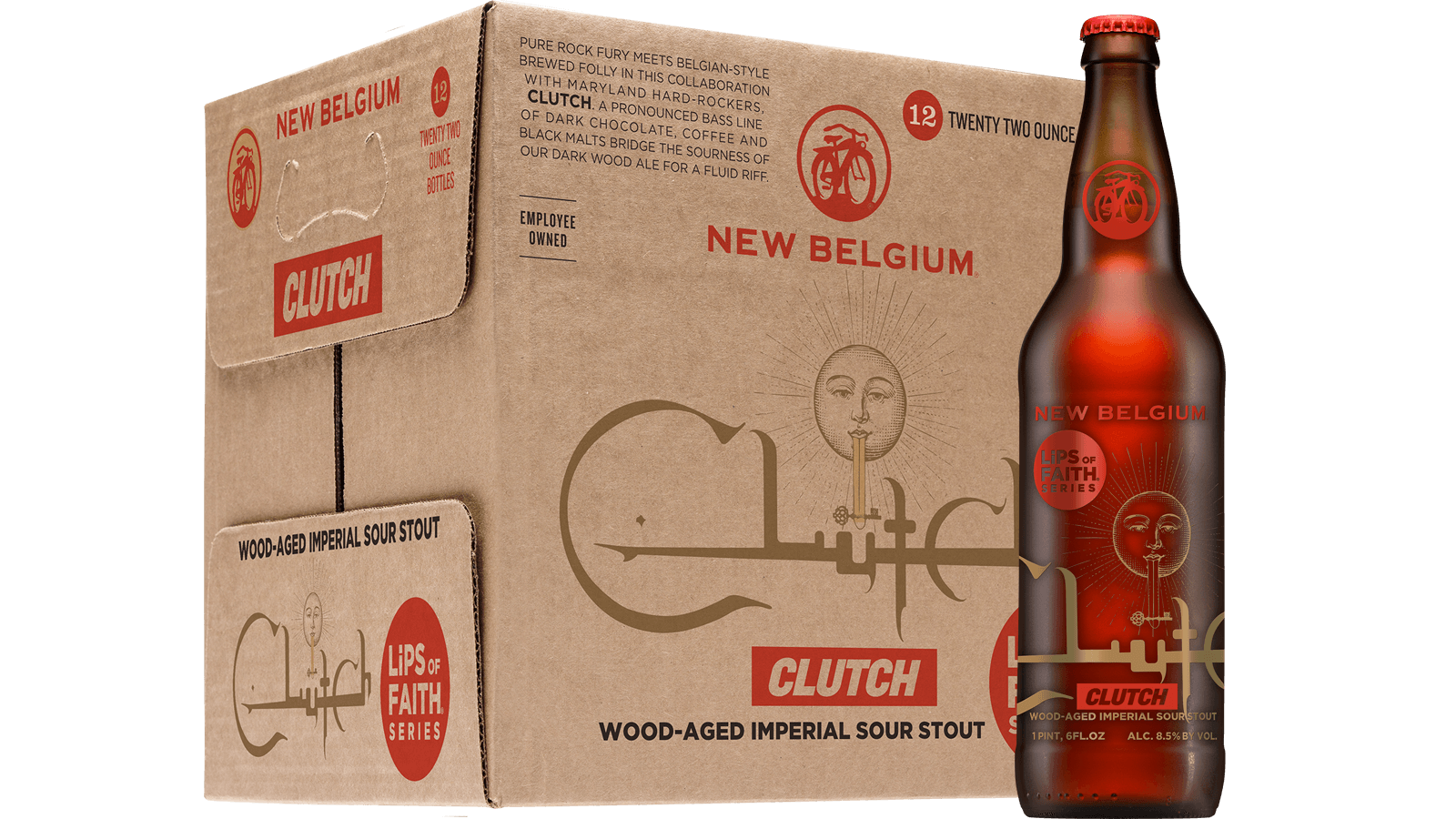 It started as chance, a sandwich shop encounter between a band and a fan. It ended as the Clutch Collaboration. This pleasing, two-part potion was brewed with chocolate and black malts for a rich and roasty overtone, then fused with a dry, substratum of sour for a bold and audacious flavor. Black as night, this beer is blended at 70% stout, 30% dark sour wood beer for a collaboration that begins with a sour edge and finishes with a big, dark malt character, lingering, sweet on your palate.

The two flavors come as raucous and riotous as the Maryland band and their Fort Collins fans, getting loud and making beer, together.
Visual
Very dark opaque black color with a very slight red hue, light tan foam with light lacing.
Aroma
Chocolate and coffee initially with dark fruits (blackberry, cherries, plums and prunes) and green apples; roasted malt character of tobacco and smoke.
Flavor
Starts sweet and moves quickly into a moderate and increasing sourness, finishes with a light bitterness.
Mouthfeel/Body
Very puckering and mouthwatering, slightly coating; finishes with a moderate astringency. Medium body.
Malts
Dark Chocolate, Coffee, Black
Fruits/Spices
Dark Wood Ale