Clutch Dark Sour Ale
[{"event":"dataLayer-initialized","page":{"category":"Craft Beer | Independent","breadcrumb":"Craft Beer | Independent|Beer|Clutch Dark Sour Ale"},"user":{"id":null,"type":"visitor","birthday":null,"joinDate":null,"subscribeList":null,"favoriteBeer1":null,"favoriteBeer2":null,"favoriteBeer3":null,"favoriteBeerStyle1":null,"favoriteBeerStyle2":null,"favoriteBeerStyle3":null}}]
Clutch
Dark Sour Ale
>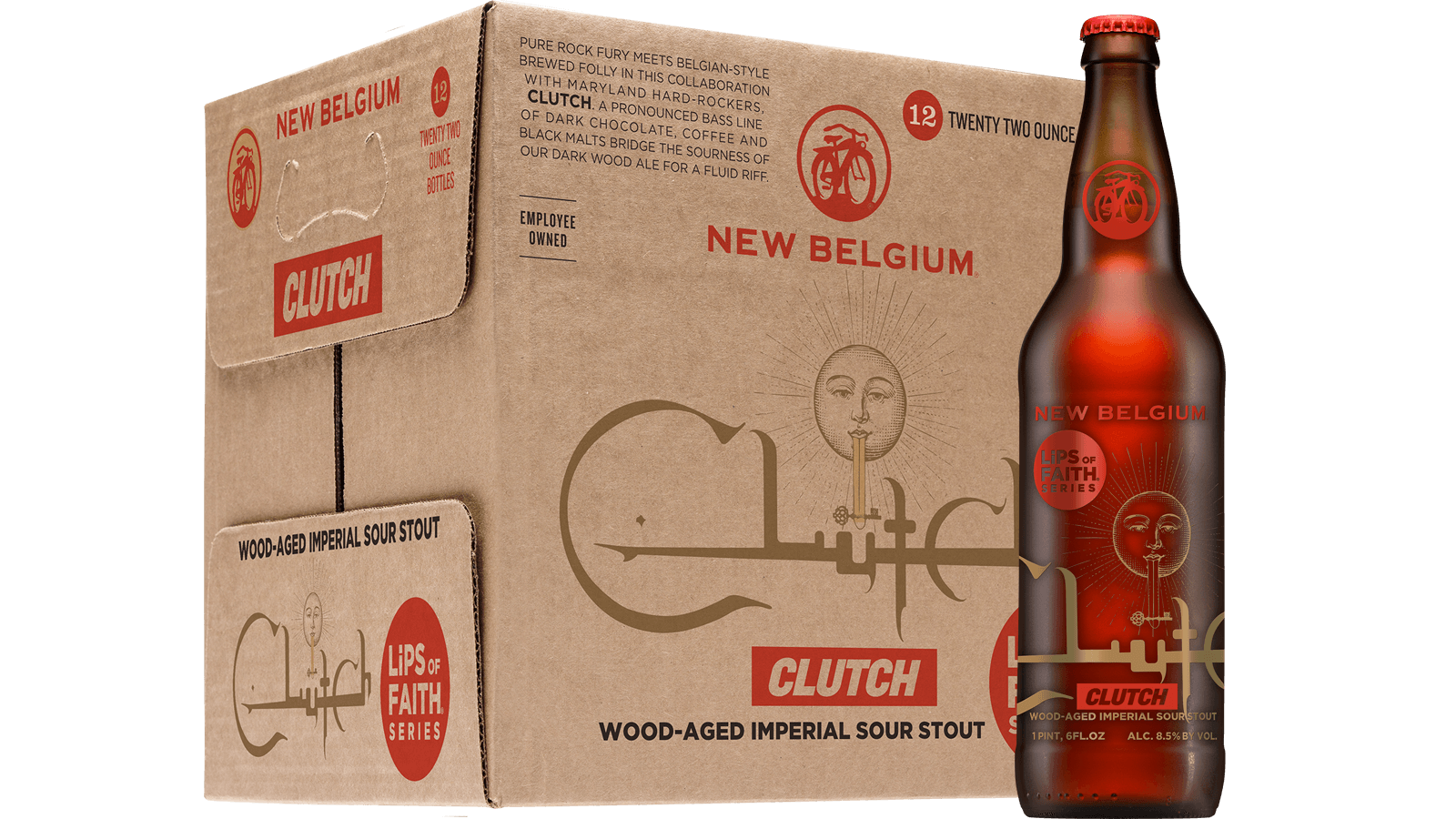 Find Clutch Near You
{{ result.FullDetailsError }}
Quick results based on your IP address - Use your current location instead Terms and conditions
Online purchasing options will take you to a third-party alcohol delivery service not affiliated with New Belgium Brewing. New Belgium is not responsible for the accuracy of these results or the services provided by the delivery vendors. Enjoy New Belgium responsibly.
Visual
Very dark opaque black color with a very slight red hue, light tan foam with light lacing.
Aroma
Chocolate and coffee initially with dark fruits (blackberry, cherries, plums and prunes) and green apples; roasted malt character of tobacco and smoke.
Flavor
Starts sweet and moves quickly into a moderate and increasing sourness, finishes with a light bitterness.
Mouthfeel/Body
Very puckering and mouthwatering, slightly coating; finishes with a moderate astringency. Medium body.
Malts
Dark Chocolate, Coffee, Black
Fruits/Spices
Dark Wood Ale