Glütiny Golden Ale Crafted to reduce gluten
[{"event":"dataLayer-initialized","page":{"category":"Craft Beer | Independent","breadcrumb":"Craft Beer | Independent|Beer|Glütiny Golden Ale Crafted to reduce gluten"},"user":{"id":null,"type":"visitor","birthday":null,"joinDate":null,"subscribeList":null,"favoriteBeer1":null,"favoriteBeer2":null,"favoriteBeer3":null,"favoriteBeerStyle1":null,"favoriteBeerStyle2":null,"favoriteBeerStyle3":null}}]
Glütiny Golden Ale
Crafted to reduce gluten
>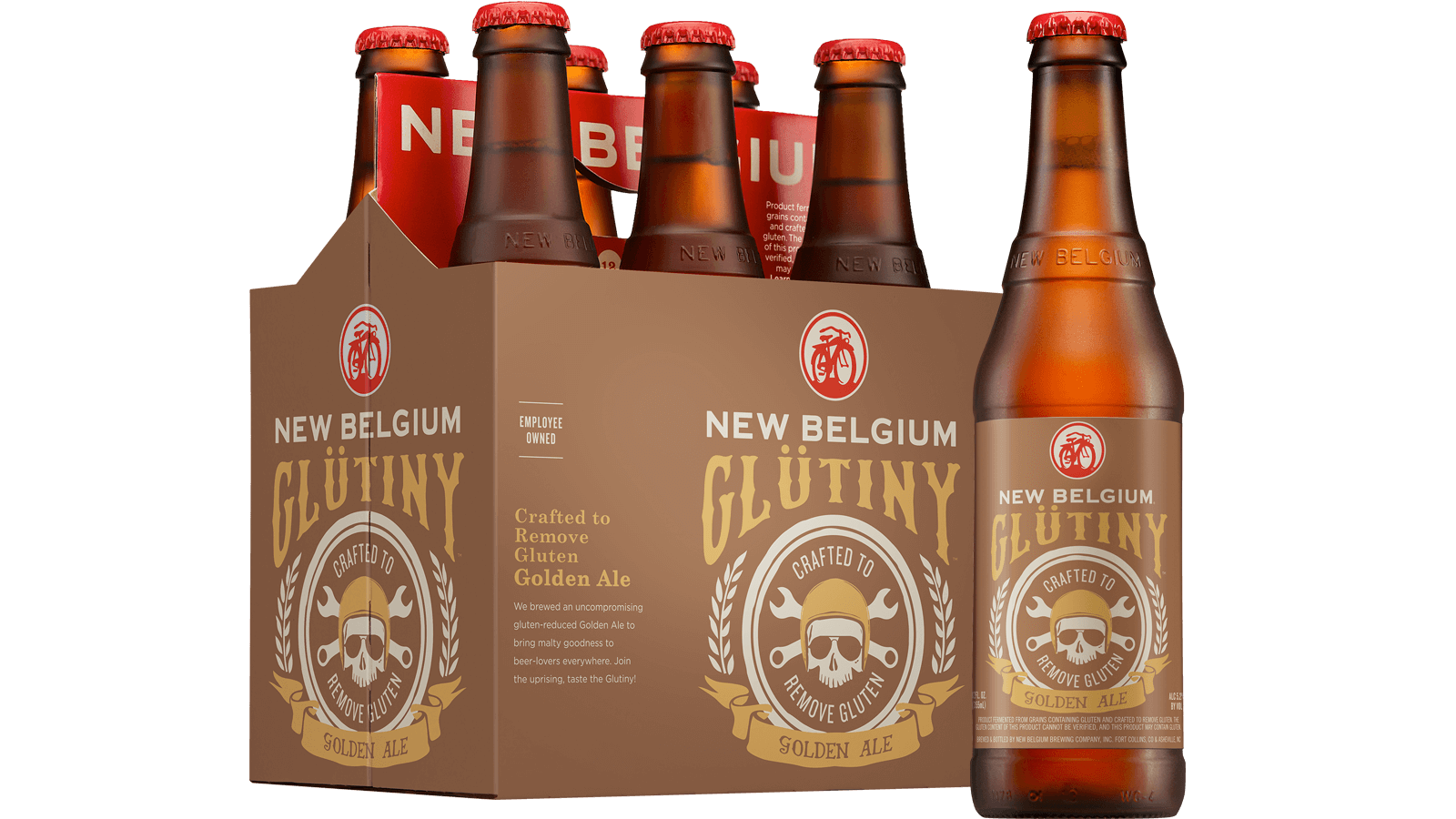 Find Glütiny Golden Ale Near You
{{ result.FullDetailsError }}
Quick results based on your IP address - Use your current location instead Terms and conditions
Online purchasing options will take you to a third-party alcohol delivery service not affiliated with New Belgium Brewing. New Belgium is not responsible for the accuracy of these results or the services provided by the delivery vendors. Enjoy New Belgium responsibly.
Visual
Goldenrod in color with a light haze.
Aroma
Piney, citrus (lemon candy, oranges) and grassy watermelon rind meld together in the fore with light green tea and cereal malt notes to follow.
Flavor
Light sweetness balanced with an equally light bitter finish. So nice.
Mouthfeel/Body
Slightly juicy and a little creamy with a clean, crisp finish. Medium-light body.
Hops
Nugget, Goldings, Cascade