Imperial Frambozen with Cocoa Imperial Frambozen
[{"event":"dataLayer-initialized","page":{"category":"Craft Beer | Independent","breadcrumb":"Craft Beer | Independent|All Beer|Imperial Frambozen with Cocoa Imperial Frambozen"},"user":{"id":null,"type":"visitor","birthday":null,"joinDate":null,"subscribeList":null,"favoriteBeer1":null,"favoriteBeer2":null,"favoriteBeer3":null,"favoriteBeerStyle1":null,"favoriteBeerStyle2":null,"favoriteBeerStyle3":null}}]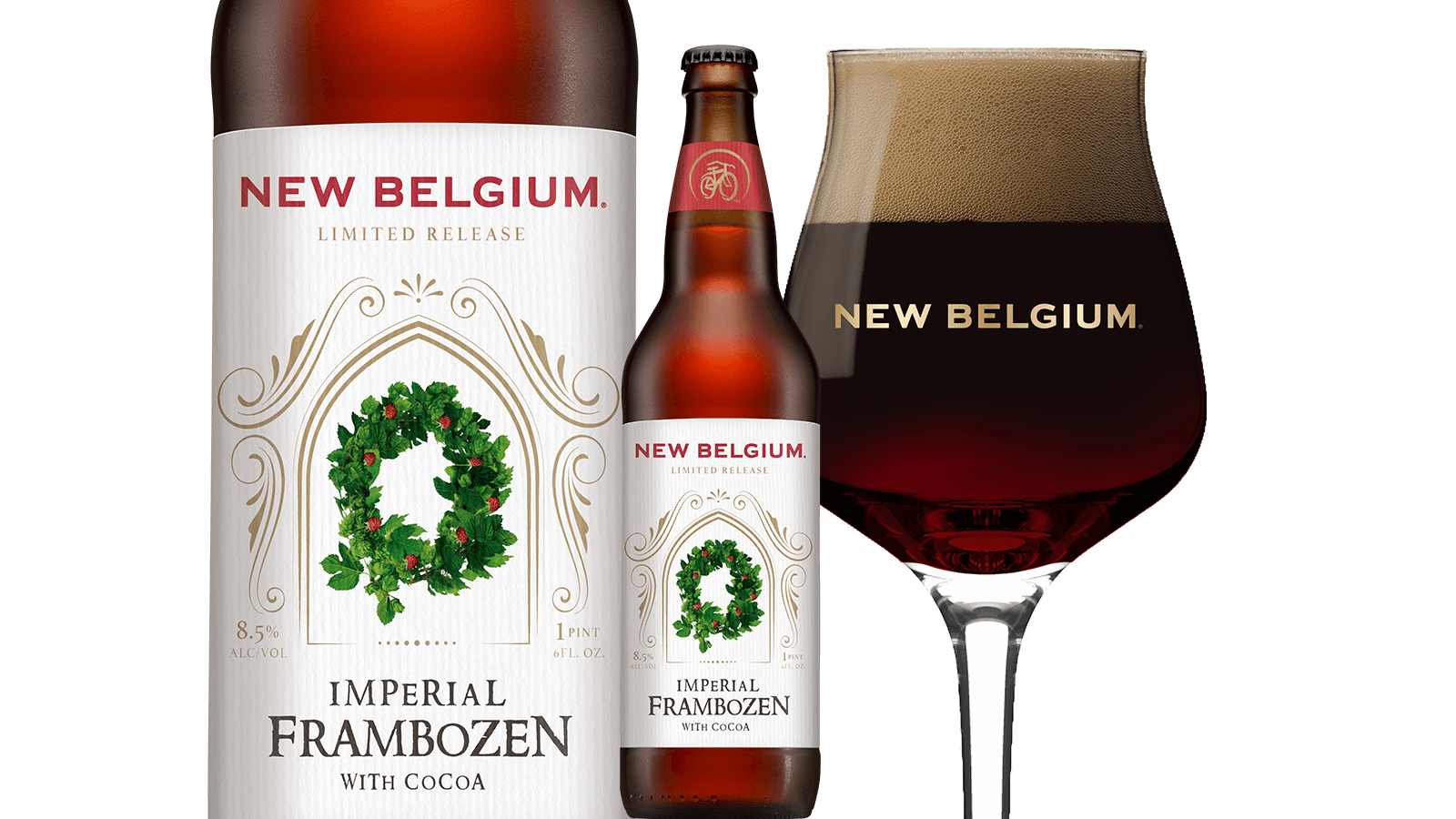 Imperial Frambozen with Cocoa
Imperial Frambozen
Frambozen, Flemish for "raspberry", is our celebration of the ruby red fruit found in Belgium's Framboise ales. The raspberry ale is fermented with real northwestern berries and incorporates a touch of vanilla. This year, our seasonal favorite features an irresistible update – the addition of single origin, 70 percent pure dark Ghana cocoa husks, locally roasted and ground by Nuance Chocolate in Fort Collins, Colorado.
Aroma
Chocolate notes are dominate, giving way to raspberry and cherry aromas with slight hints of amaretto and coffee.
Flavor
Medium sweetness with a low, barely lingering bitterness.
Mouthfeel/Body
A touch of coating and then a dry finish. Medium
Malts
Pale, Munich, C-120, Chocolate