Paonia Peach dark sour ale
[{"event":"dataLayer-initialized","page":{"category":"Craft Beer | Independent","breadcrumb":"Craft Beer | Independent|All Beer|Paonia Peach dark sour ale"},"user":{"id":null,"type":"visitor","birthday":null,"joinDate":null,"subscribeList":null,"favoriteBeer1":null,"favoriteBeer2":null,"favoriteBeer3":null,"favoriteBeerStyle1":null,"favoriteBeerStyle2":null,"favoriteBeerStyle3":null}}]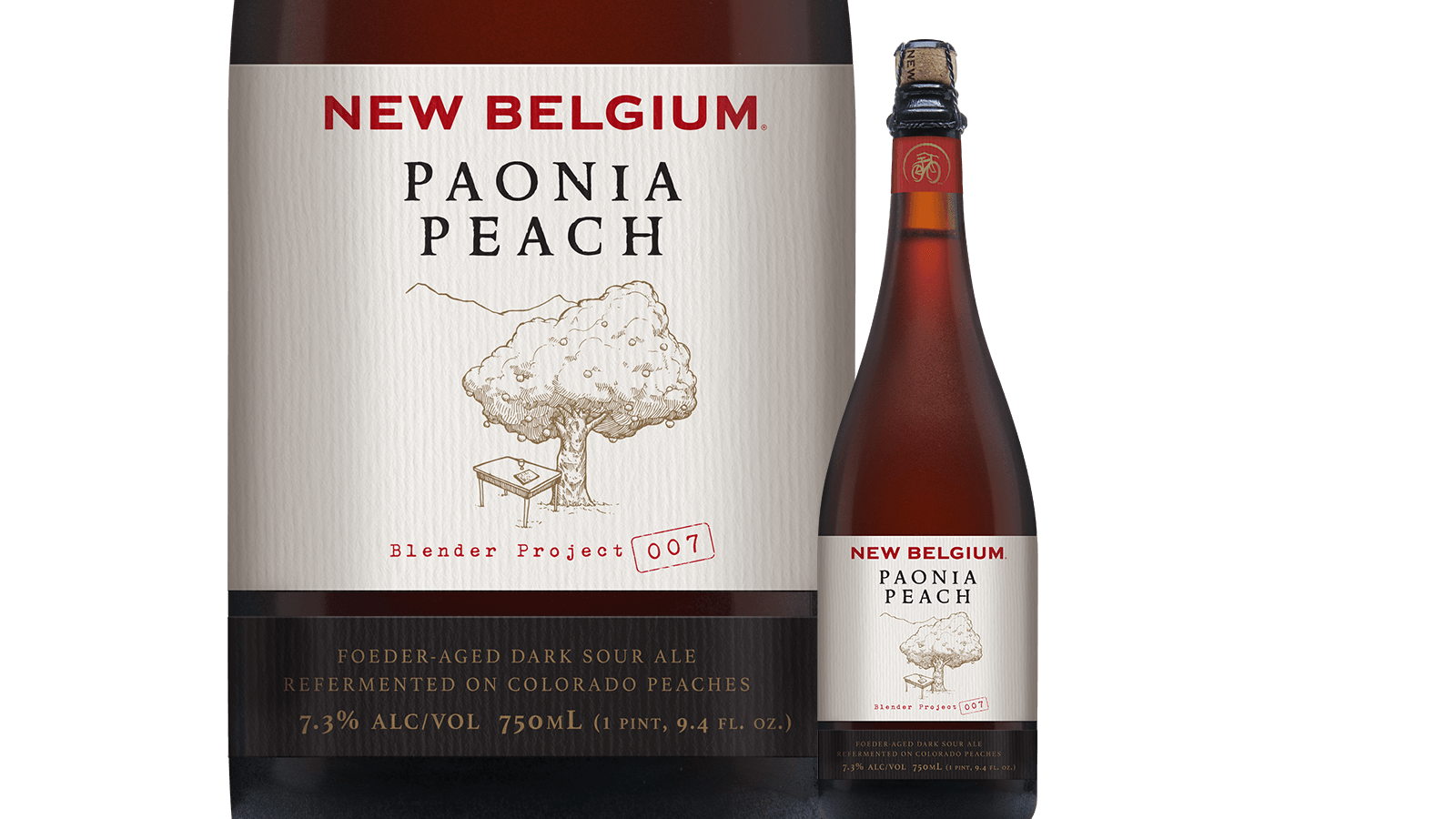 Paonia Peach
Dark Sour Ale
We wanted to experiment with refermenting fruit inside a foeder using our house mixed culture, which happens to be the oldest, continuous living sour culture in the United States. For this first experiment, we used peaches from Colorado's famed growing region on the Western Slope. These peaches came from a farm near Paonia, Colorado.
Visual
Medium amber, uniform sheen, white foam.
Aroma
Strong peach, vanilla, and pie crust. Moderate dark fruits like cherries, raisins, wet wood and roasted aromas.
Flavor
Starts off sweet with a quickly building sharp and intense sourness that drops off quickly.
Mouthfeel/Body
Medium to full body, juicy and puckering causes a quick and mouth watering sensation, finishes astringent.
Yeast
Proprietary house mixed culture
Special Processing
Dark sour aged on Colorado peaches in the foeder.