Pilsener Bohemian Style Pilsener
[{"event":"dataLayer-initialized","page":{"category":"Craft Beer | Independent","breadcrumb":"Craft Beer | Independent|Beer|Pilsener Bohemian Style Pilsener"},"user":{"id":null,"type":"visitor","birthday":null,"joinDate":null,"subscribeList":null,"favoriteBeer1":null,"favoriteBeer2":null,"favoriteBeer3":null,"favoriteBeerStyle1":null,"favoriteBeerStyle2":null,"favoriteBeerStyle3":null}}]
Pilsener
Bohemian Style Pilsener
>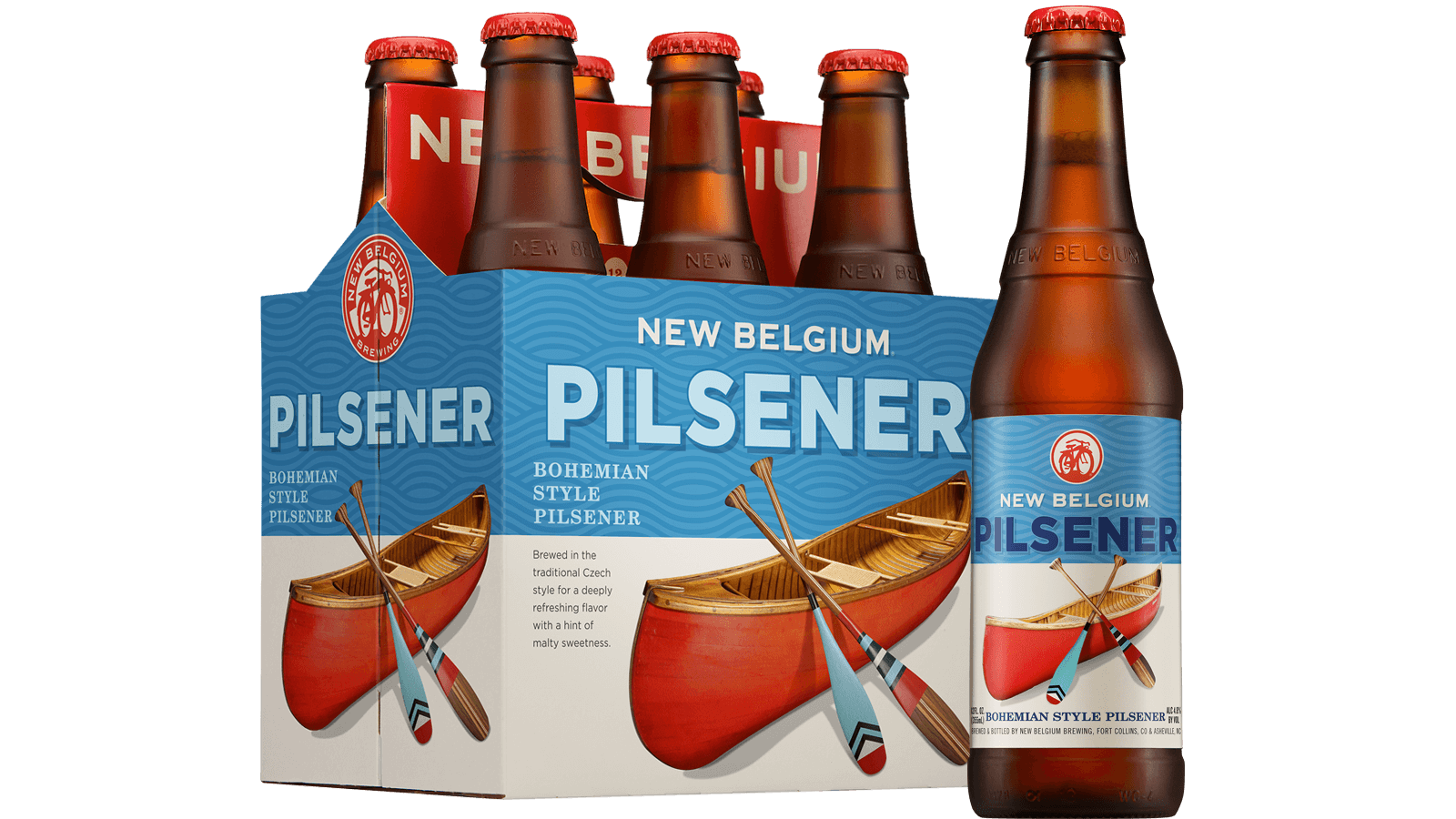 Find Pilsener Near You
{{ result.FullDetailsError }}
Quick results based on your IP address - Use your current location instead Terms and conditions
Online purchasing options will take you to a third-party alcohol delivery service not affiliated with New Belgium Brewing. New Belgium is not responsible for the accuracy of these results or the services provided by the delivery vendors. Enjoy New Belgium responsibly.
Visual
Pale yellow, light white foam, perhaps a few particles, but otherwise bright.
Aroma
Sulfitic balanced with maltiness: grainy, corn chips, cereal, and bready. Light honey and earthy-herbal and grassy hops with a touch of pear.
Flavor
Mild sweetness moves into a light bitterness.
Mouthfeel/Body
Somewhat coating with a dry finish. Light body.
Hops
Nugget, Liberty, Saaz, Hallertau
Malts
Pale, Pilsner, Carapils, Munich