and "here" is the host stand down in the Liquid Center. If you're in town swing on by, and if your not in town book some tickets and fly on by using up your vacation time, it will be worth it. You can go on a tour, taste some beers, visit with your old pal Juicebox (that's me, remember?). It will be time well spent, and lets face it, what else do you have going on? Not much, I figure.
But lets get to The Big Happenings. The release of Tom's Ale happened the other day. This is Tom: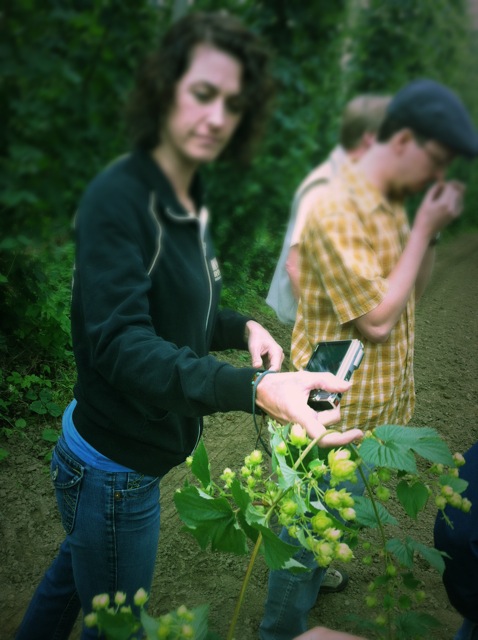 (I know, I know, it is a picture of a picture, but what can I say, Tom had the morning off).
and here is Tom's Ale:
looks delicious, huh? Well it is, but please don't take my word for it (we all know my words no good), come get yourself some.
and lastly I wanted to share my newest and best personal possession with you. I recently had an oil painting of me commissioned to be made. I asked the artist to make me look dignified and handsome, but, you know, seaworthy. So this is what he came up with, and to be honest, I think it is the greatest thing that has ever happen... ever:
That is nice isn't, well worth the money.
Well, we have come to the end, and man, I am sad. But luckily we can visit again soon. Until next time,
_JUICEBOX