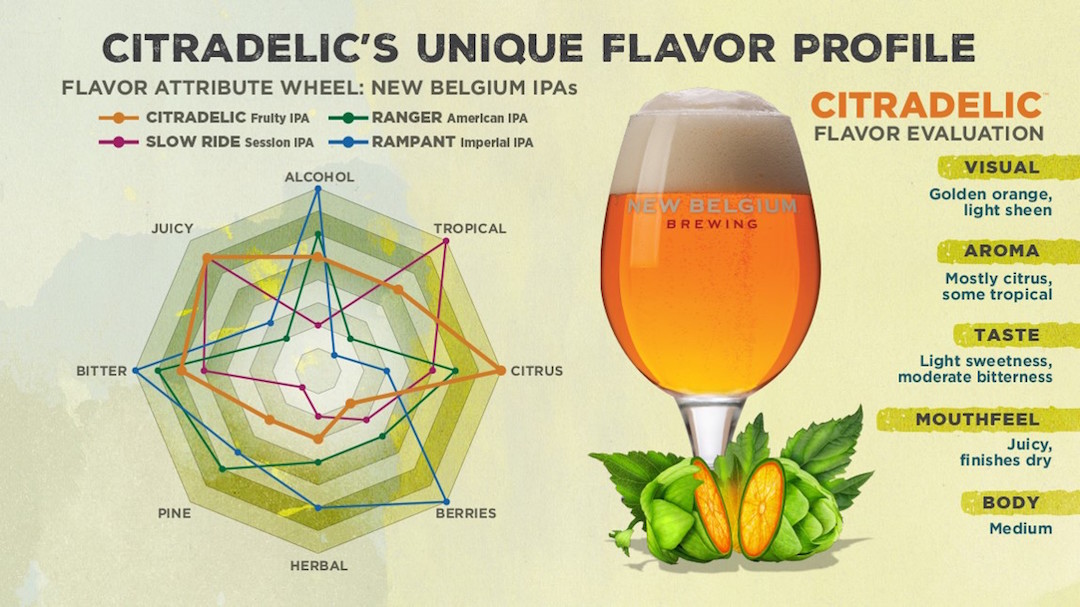 A few weeks ago, we posted a pretty rad graphic illustrating the wide variety of sensory experiences you're likely to get while sipping through our IPA family. Well, we've got another handy graphic to further illustrate exactly how these IPAs stack up against each other.

Behold the spider graph.

On the far right, you'll see some sensory notes about our new Citradelic Tangerine IPA. It's got a golden orange hue, a citrusy tropical aroma, a nice bitter-sweet balance, and a juicy mouthfeel with a dry finish. Yum.

On the far left, we've mapped out sensory notes commonly found in our family of IPAs, with color-coded lines showing how intense each sensory note is in each beer. Slow Ride Session IPA is big on tropical notes, but light on herbal tones. Rampant? Big on berries, alcohol and bitterness. Pretty cool.

If you're a budding beer geek, or just want to sharpen your palate, pick up the variety and taste along with the graphic. Or, if you live on the west coast, check out our Hoppy Folly Pack. The new pack doesn't have Slow Ride, but it does have Rampant, Ranger, Citradelic and our revival RyePA.

Drink on!