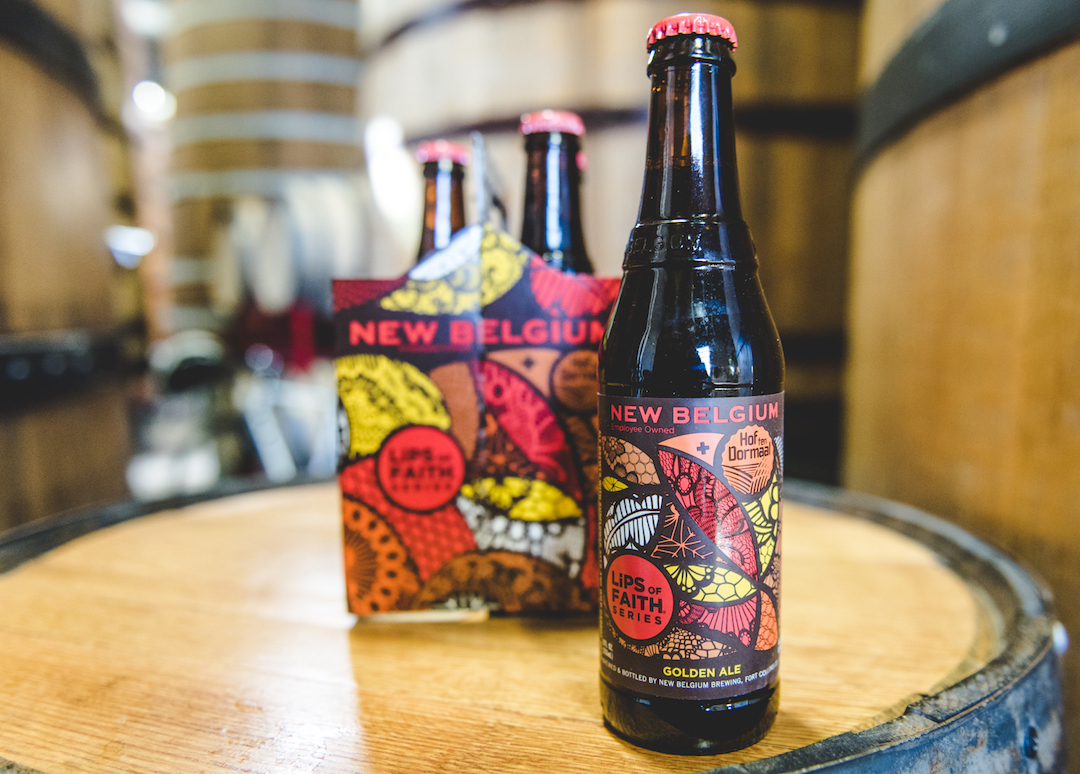 Our first Lips of Faith four-pack is finally here, and we're starting things off with an absolute beauty of a beer. Meet Hof Ten Dormaal Golden Ale, our collaboration with the lovely Jannsens family who run the charming farmhouse brewery Hof Ten Dormaal in Tildonk, Belgium (if you want to immediately fall in love with a brewery, click that link to their site).

Back in February, the Jannsens family visited Fort Collins to brew the collaboration beer and meet the entire New Belgium family. Having kindly played host to New Belgium co-workers during our five-year anniversary trips, it was a bit of a reunion for some, and the start of a new friendship for co-workers who've yet to make that excursion. The Jannsens even brought homemade Rampant Imperial IPA chocolates so, naturally, there were smiles all around. The family joined us as special guests for our annual Lost in the Woods party (where we release new vintages of La Folie and Transatlantique Kriek), and then it was down to brewing business.

Hof Ten Dormaal Golden Ale is unlike anything we've brewed before, and it pairs some cool Old World ingredients with a few new twists. Spelt, malted sunflower seeds, and wild carrot herbs swell for a nutty, bready, grassy wash, while Saaz and Mosaic hops lend spicy, tropical accents to the sip. Of course, being a Belgian-style beer, it wouldn't be complete without an awesome Belgian yeast strain. So, the Jannsens brought their house yeast strain to add to the mix, which our brewers fell in love with for its delicate pear, banana and clove notes. Put it all together, and you've got a pretty delicate, nuanced (and damn classy) beer.


The beer's hitting shelves now, so head out to your nearest bottle shop (remember this one's in four-packs, not bombers) or your rad neighborhood beer bar to taste for yourself. Don't forget to check out the Beer Finder to find some near you. For more about the beer, watch the video above, and keep scrolling down for pictures of the brew session.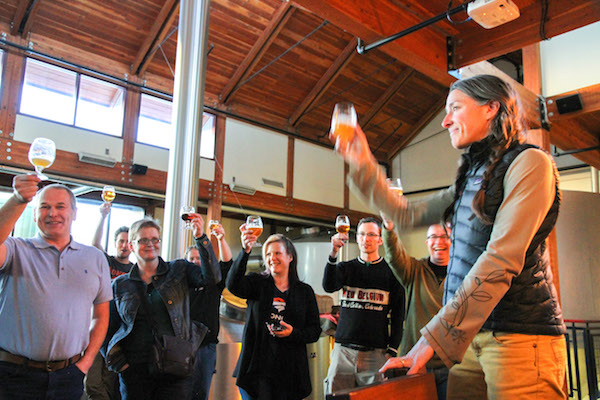 New Belgium blender Lauren Salazar (far right) leading a toast to Andre and Mol Janssens (far left) of Hof Ten Dormaal.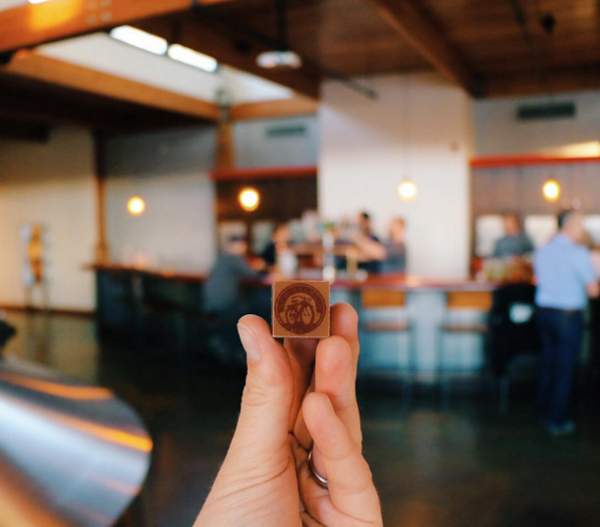 The Janssens made these New Belgium branded Belgian chocolates with Rampant/chocolate filling as a gift. BEST. GIFT. EVER.
BREW DAY