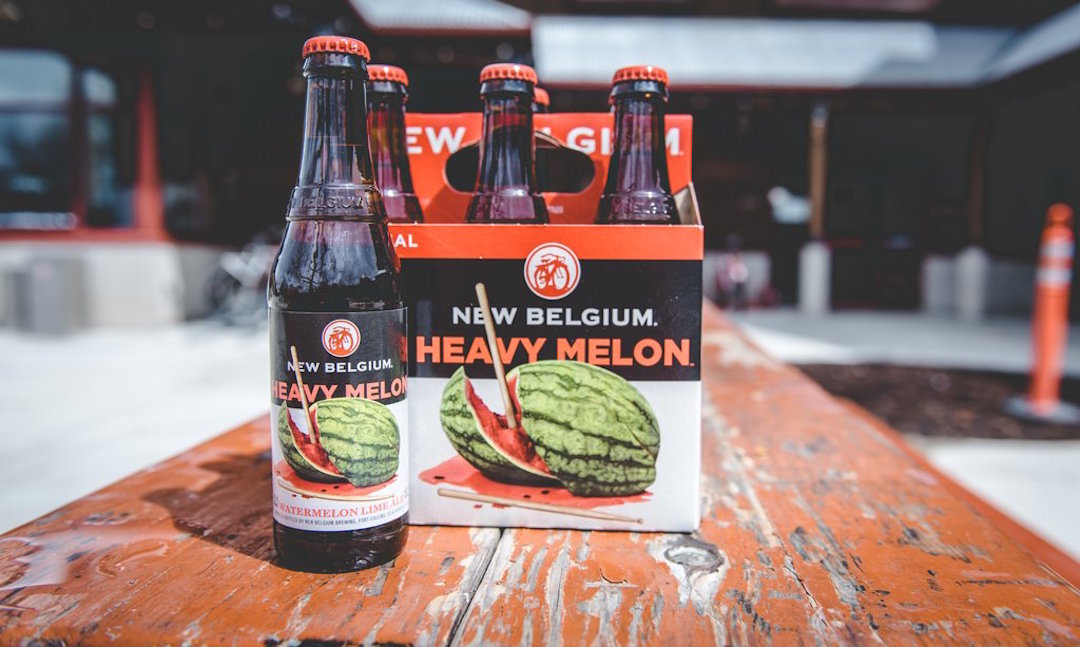 On hot summer nights, jam out to the cooling waves of Heavy Melon Watermelon Lime Ale, our new juicy summer seasonal track that's trickling out to market right now. Between pours of Heavy Melon and Citradelic Tangerine IPA, there's no shortage of refreshing, fruit-filled beers to drink all summer long.
So, what is Heavy Melon? Well, it's a watermelon-lime ale for starters. Brewed with mouth-watering watermelon and zesty lime peel, this crushable ale rips with a blast of melon notes. Ripened fruit scents of melon, papaya and citrus climax with an enticing aroma, and set up an invigorating wash of fruity sweetness, grassy bitterness and the slightest touch of tartness. In a few words, it's pure summer refreshment.
"When we were creating this beer, we set out to make a super drinkable summer beer with a pronounced fruit aroma on the forefront," says pilot brewhouse coordinator Cody Reif. "Watermelon and lime melds with a touch of malt. It's golden in color with red tones—so summery."
But even though this beer's a watermelon beer, Heavy Melon's born from the same place as other favorites like Citradelic, Ranger and Fat Tire. That is, the pressed watermelon juice we sourced comes from Horse Heaven Hills in Yakima Valley, the same region that grows almost all of the hops we source for our beers.
In order to secure enough of the Sentinel watermelon variety our brewers deemed perfect for the flavor profile, our pilot brewery and lead ingredient sourcing team began working on Heavy Melon way back in early summer of 2015. You may have even noticed mentions of a New Belgium watermelon beer pop up on platforms like Untappd as the pilot brewery worked through different recipe iterations and tapped it in the tasting room under the Liquid Center Surprise handle. Fun fact: When the final recipe went on tap, our Liquid Center blew through 36 six-barrels of the stuff in a single day last year. That's crazy. It also might not be entirely accurate, as that story's become something of lore around these parts, but we're sticking with it.
Where can you find Heavy Melon? Well, a few places. For starters, you can pick up our current Folly Revival Pack, which includes Heavy Melon as well as the long-anticipated return of Mothership Wit as the Revival Beer. Just want Heavy Melon? Head over to our beer finder. If you're not seeing any results, us the Alert Me! option, and you'll get an email as soon as Heavy Melon lands in your area. Happy summer drinking!