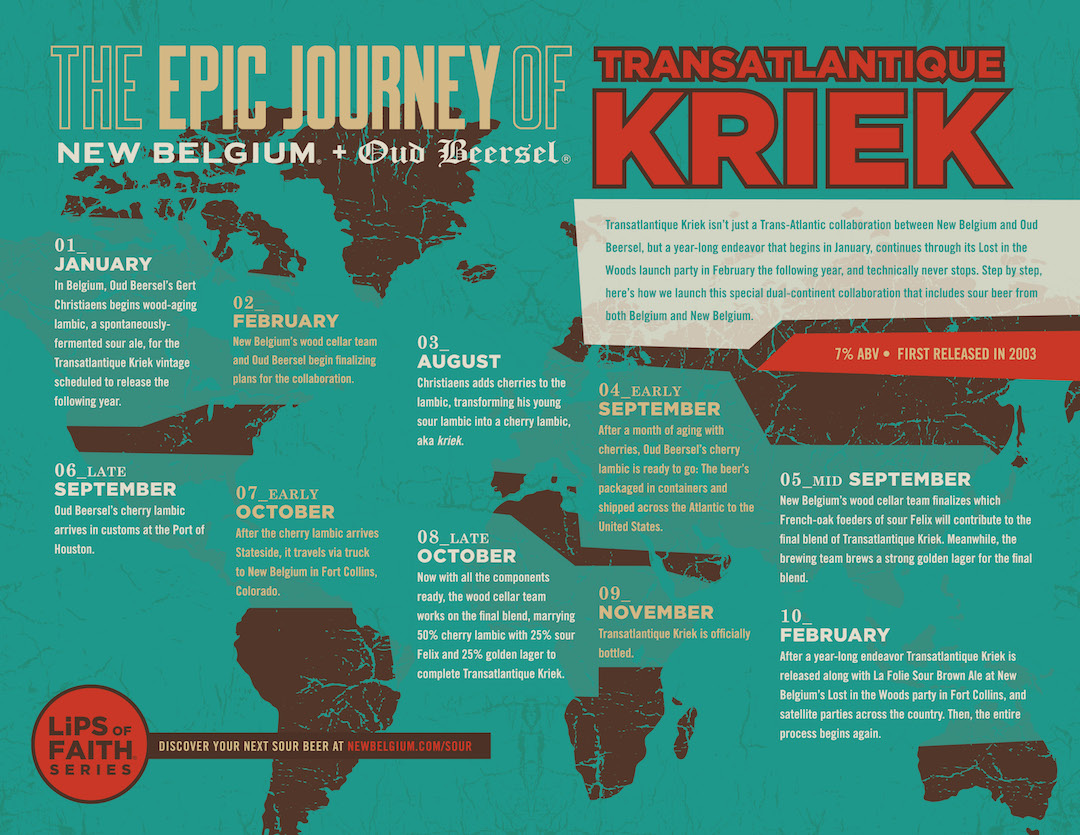 Transatlantique Kriek
is our annual collaboration with Belgium's Oud Beersel, and although it only releases once a year, it's a project that never ends. Every day of the year—whether it involves active shipping, blending and packaging, or simply passively letting sour beer age—involves some type of work on the beer. Peep the image above to see the entire journey Transatlantique Kriek, and all those involved, goes through each year.
To see our entire lineup of sours,
check out our sour beer page.