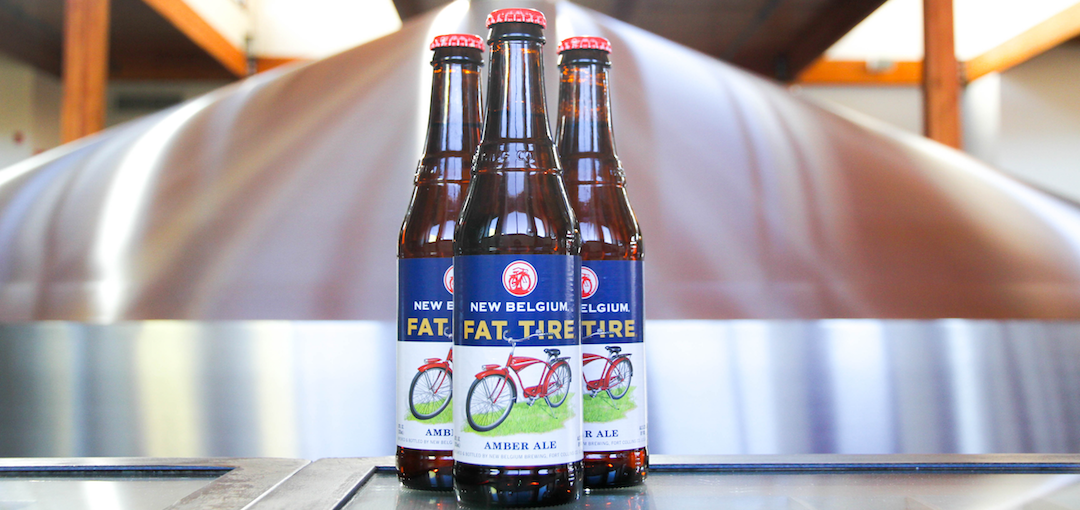 As an amber ale, Fat Tire is about as balanced a beer as you'll find. Sure, that makes it an easy (and tasty) beer to knock back, but it also means that Fat Tire is one of the most agreeable beers to pair with food. With its balance of sweet malts and bitter hops, as well as its nuanced blend of caramel, biscuit and herbal flavors, it's difficult to find a dish that doesn't wash down well with Fat Tire.

Pairing beer with food can seem mysterious at first, but while it's a bit more complicated than wine and food due to beer's wide scope of flavors, it's really not that hard. There are just a few things to consider when working out a great pairing.

The two classic approaches to pairing beer with food are to contrast or complement—and sometimes you can do both. The former typically involves beers with a dominant characteristic, like using a bitter IPA to pleasantly contrast the mouthfeel of a creamy cheese. The latter is where a balanced beer like Fat Tire plays. In essence, you use the flavors of the beer to enhance similar notes in the dish. Close your eyes, take a sip, and think about the flavors you're tasting. Now, think of dishes that carry similar notes with equal flavor intensity. You're on your way to pairing beer with food.

So what are our favorite Fat Tire pairings? Here are six can't-miss ideas:
Beer cheese soup
When the weather starts getting cold, rich beer cheese soup nicely adopts Fat Tire's sweeter flavors.
Grilled Beef (any cut)
Fat Tire's caramel notes draw out the natural sweetness of a nice cut of meat, while enhancing the meat's caramelization.
Salad (almost any kind)
Fat Tire has a nice herbal, earthy bitterness with faint hints of fennel hidden deep in the profile. Mix together some spinach, add a touch of fennel, a few nuts of choice, a sherry vinaigrette, and you've got a match made in heaven.
Mushroom ravioli
Umami is a fun word. It's also a subtle flavor component in Fat Tire that's also found in mushrooms. The mushrooms draw out that rich, deep flavor note in Fat Tire, while the beer's sweetness peps up each bite of ravioli.
Pizza
From veggie-lovers to meat-lovers, there isn't a pizza out there that won't taste better with a sweet, bitter wash of Fat Tire.
Cheddar and Parmesan cheese
Fat Tire's sweet malts and bittering hops neatly contrast a bold, creamy cheddar, while its biscuity malts play extremely well with a nutty parmesan.