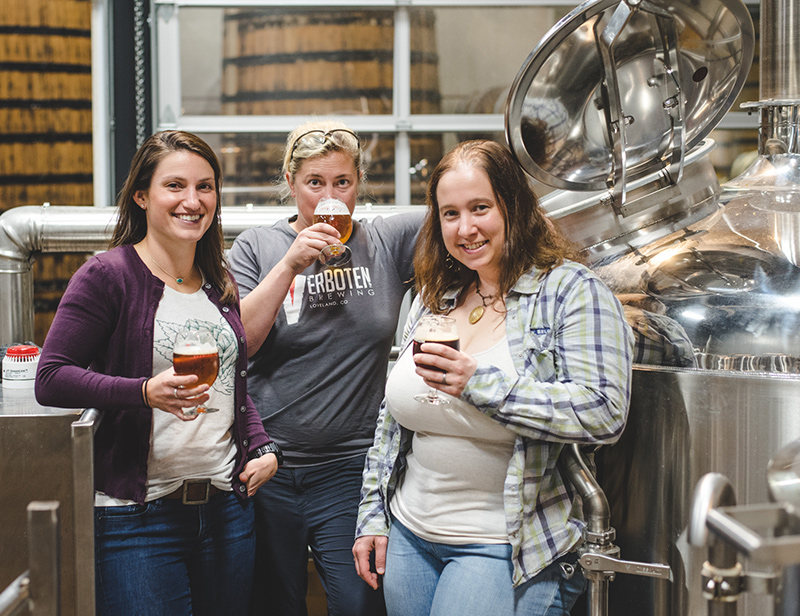 Left to right: Stephanie Palladino, Kelly McKnight and Tamar Banner

Beer is older than "old" — our first records of it are from Ancient Egypt. Back then it was primarily women who brewed and sold beer. That trend, according to the Atlantic, held true after the colonization of America, when "women were the family brewers, crafting rich beers from corn, pumpkins, artichokes, oats, wheat, honey, and molasses." Sounds pretty darn tasty…
Yet, according to the same Atlantic piece (it's fantastic and you should give it a good read), there were only 10 women total involved in the main brewing process across the industry in Colorado in 2013.
Out of the 40 people on our brewing staff here in Fort Collins, four are women. A number that, according to NBB brewing supervisor Tamar Banner, is actually pretty good.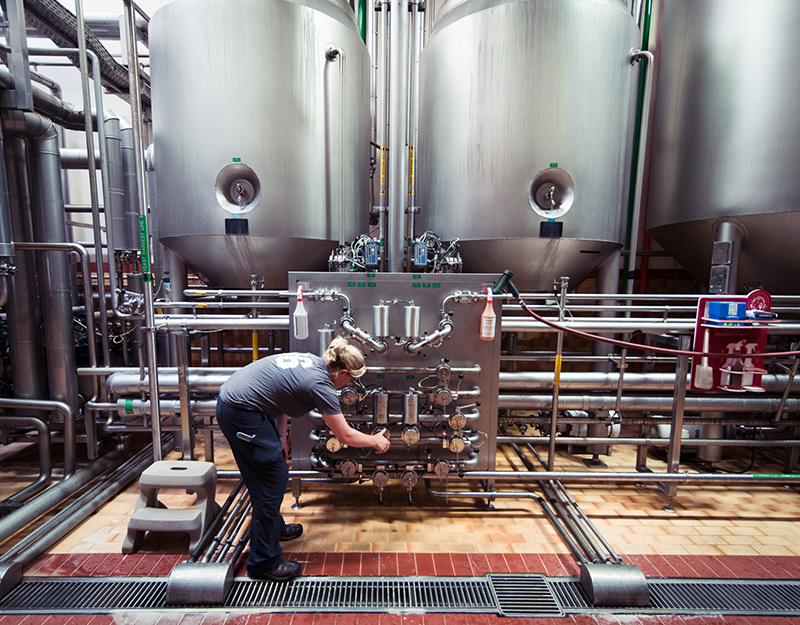 Kelly McKnight

"10 percent is very high in the industry as a whole," Banner said. "In the 16 years I've been in the industry, I've seen the rise of women drinking beer, which lead to the rise in women home brewing, which lead to more women in the industry."
An upswing in female brewers is in motion, according to NBB brewer Kelly McKnight. And, importantly, women-led breweries such as Alaskan, New Glarus and (you guessed it) New Belgium continue to set precedents in the industry.
In August of 2015 our co-founder, Kim Jordan, stepped down as CEO. Christine Perich, who had been serving as COO, was named the new CEO.
"Kim and Christine have really set the example of what it is to be an executive at a brewery," said NBB brewing Manager Stephanie Palladino. "They've set a good standard, and that's something that's been lacking. It's been a great thing to have those two for a lot of people."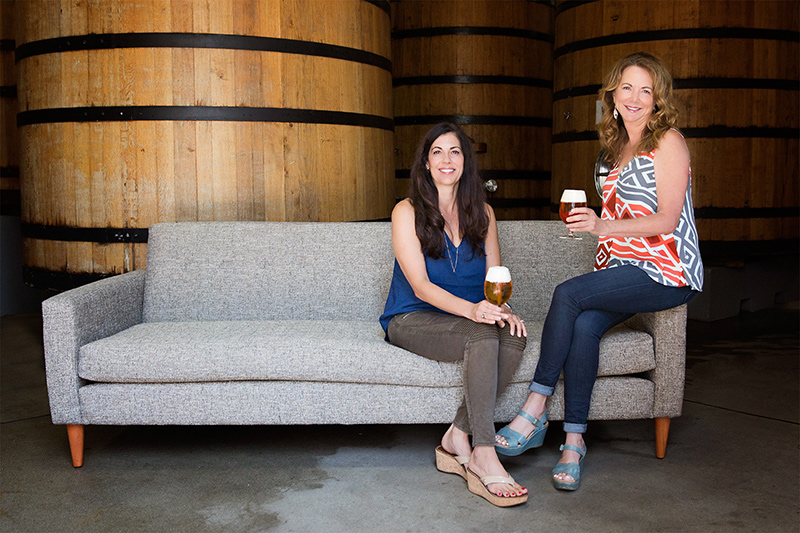 CEO Christine Perich and Co-Founder and Executive Chair of the Board Kim Jordan

So, while female representation in brewing is still low, it's trending upward. There are multiple examples of females in leadership positions at local, regional and national breweries. Things are maybe turning a corner, but there's surely work to be done.
"Women are taking as many opportunities to understand beer as there are available. It makes for more people feeling comfortable," Palladino said. "I think we're making really good progress, but we're not done."