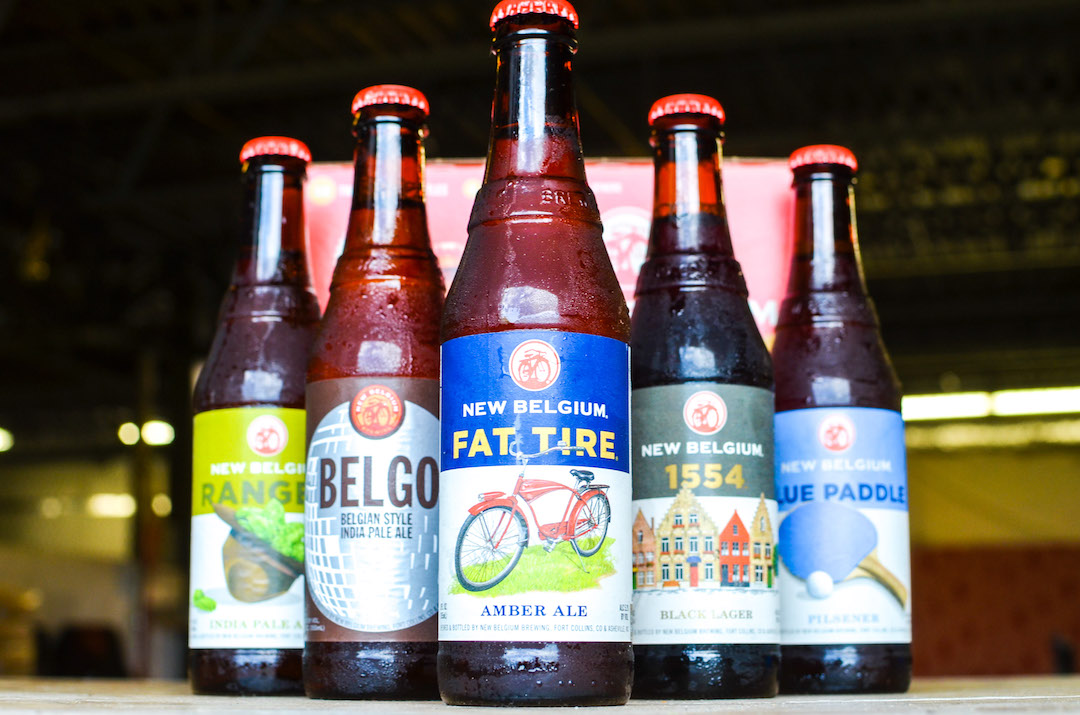 Take a look at our fall Folly Pack that's out on shelves right now. You've got the super-sessionable Blue Paddle Pilsener. You've got the hoppy Ranger IPA. You've got our cult-fave 1554. You've got New Belgium's flagship Fat Tire. Then, to top it off, we brought back one of our Belgian-style India Pale Ale Belgo.
With all this delicious beer, you might be wondering, "But how should I make my way through the pack?" Answer: Anyway you want. But, if you're looking for a little advice, here are a few tips to get you going. Which type of Folly Pack drinker are you?
THE GRAB ME A WHATEVER
Hey, life's just a series of barely controlled chaotic events strung together for the enjoyment of the cosmos, and we're just along for the ride. What beer do I want? Just grab me a beer, man! Good thing for you, the Folly Packs are packed with a variety of really awesome beers. So you can keep on floatin' on without putting too much thought into what you're drinking. Be stoked, life is a surprise.
THE CHERRY PICKER
You're the kind of person who eats all of the chocolate in a bag of trail mix first. As for me, I'm a hophead, so I'd likely plow through all the Rangers and Belgos before realizing what I'd done. "Y'all got any more of them hops?" But, hey, there's plenty of kick-ass beer left in the box. Move on to 1554 and marvel at the malty goodness.
THE AROUND THE WORLD
Variety is the spice of life, you know? What do you want? One of everything! Well, I dare say Folly Packs are made with you in mind. To achieve the "around the world," you start with one style of beer (whichever) and then work your way through the other varieties before stopping to consider whether you should make that lap again (there's no shame in continuing tomorrow). Pro-Tip: get the ball rolling with a couple of Blue Paddles.
THE CONCERNED PALATE
So you don't want to blow your palate away on the first beer; that's cool. Let's hold off on the hoppy offerings until later, while easing the old palate into the Folly Pack. For the Revival Folly Pack, start with a Fat Tire to get the juices flowing, then move to a 1554, then Blue Paddle, and finish it off with a Ranger and Belgo.