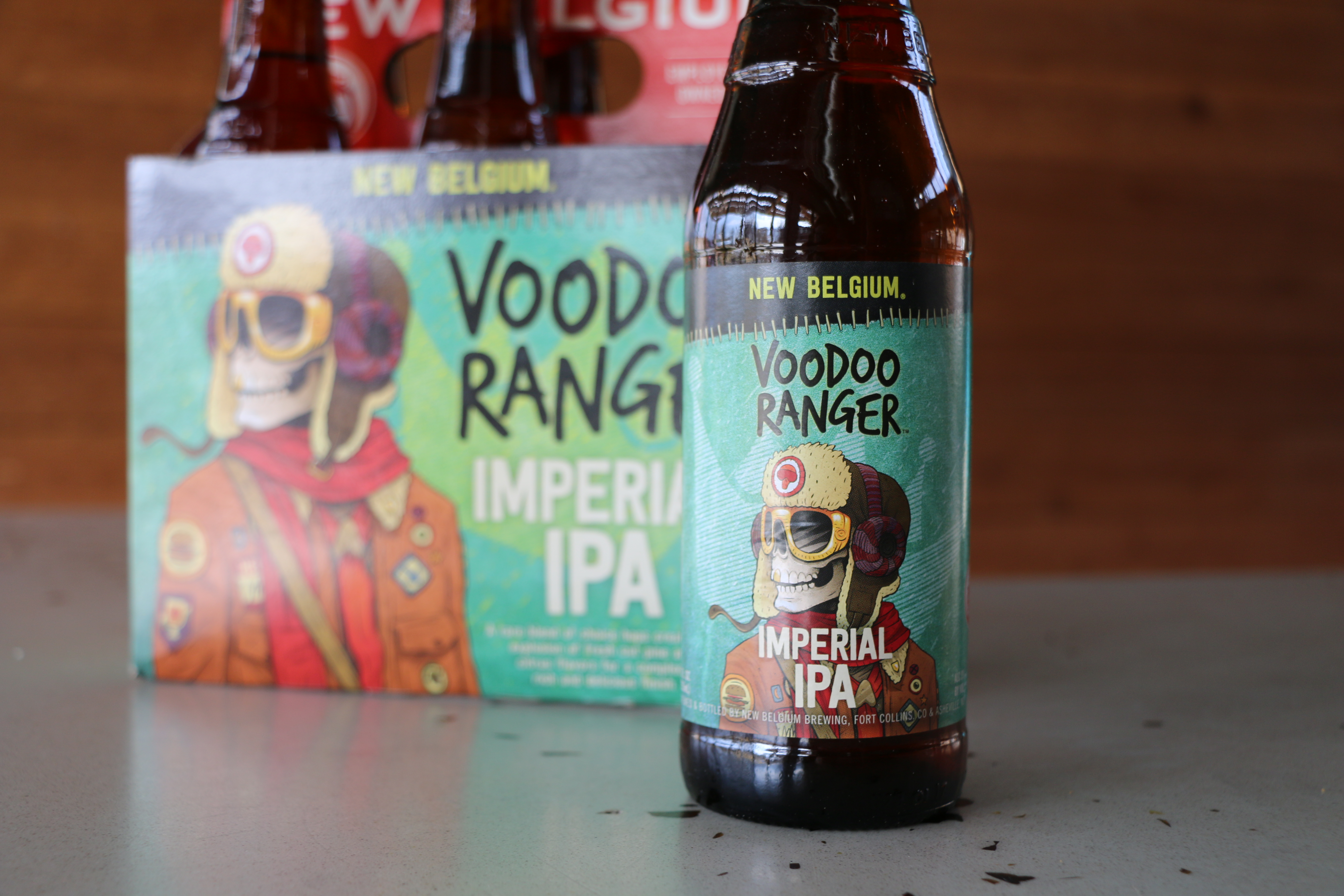 Thanksgiving is just around the corner, which means heaps of food washed down by pints of beer. Sure, you could just serve any old beer that's in your fridge, but that really wouldn't give your guests something to give thanks for would it? For this installment of "How to pair New Belgium with Thanksgiving," we're taking a look at our very own Voodoo Ranger. Brewery analyst Matty Gilliland and Liquid Center manager Michael Bussmann point out some genius ways to incorporate Voodoo's hoppier offerings into a Thanksgiving feast.
OK, first things first: IPAs and imperial IPAs aren't exactly the easiest styles to pair alongside a Thanksgiving meal. "They can be pretty overpowering," says Gilliland. "Thanksgiving doesn't really lend itself to that: It's more of a savory meal that doesn't have a lot of spice." But, where there's a will, there's a way.
Voodoo Ranger IPA: This bitter American IPA's built for spicy and fried foods, so try catering the meal to the beer's strengths for amazing, untraditional results. To spice things up, Gilliland suggests adding a healthy dose of Andouille sausage to the stuffing, or seasoning the meat with Cajun spice. For a crispy pairing, break out the vat of oil and deep fry your bird (just remember to thaw it out first!).
Voodoo Ranger Imperial IPA: This brawny imperial IPA may not be the best pairing beer alongside a bite of turkey, but it could be an awesome ingredient to slather over turkey. Gilliland suggests whipping up gravy featuring Voodoo Ranger Imperial IPA with a healthy dose of rosemary to complement the hops.


Recipes and Pairings
1. Grassy goat bleu cheese
2. IPA pairings
3. Char-grilled peaches and honey glazed grilled chicken
More about pairing New Belgium beers with Thanksgiving:
How to pair Accumulation with Thanksgiving
How to pair Fat Tire Belgian Ale and Fat Tire White with Thanksgiving
How to pair Sour Beer with Thanksgiving
How to pair Belgian Beer with Thanksgiving