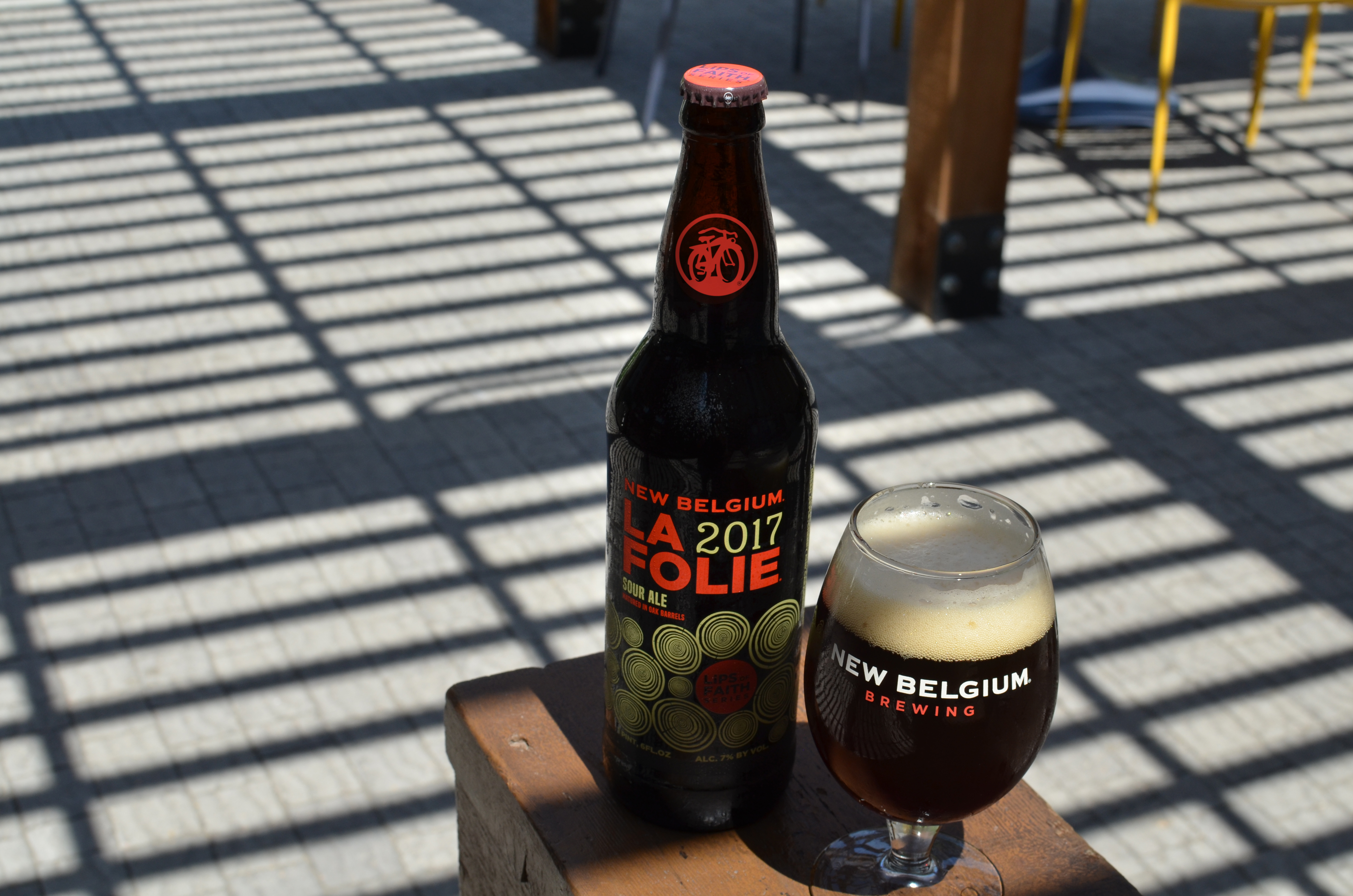 Thanksgiving is just around the corner, which means heaps of food washed down by pints of beer. Sure, you could just serve any old beer that's in your fridge, but that really wouldn't give your guests something to give thanks for would it? Over the next week, we're gathering some of the great minds at the brewery to point out the perfect New Belgium beer and Thanksgiving spread pairings. So, get out your notebook: Today Lauren Salazar, wood cellar and specialty brand manager, walks through the perfect sour beer pairings.
Good idea: Contrast
"The fun thing to do with sour beers is contrast. Gamey cuts of meat. Confit. Rillettes. Pâté. Sour beers cut through the fattiness and highlight other flavors. My super fave is when there's something on the side, like strawberry jam or cherry to bring out similar notes in the beer."
Bad idea: Match sour with sour
"People always want to serve sours with a salad and vinaigrette or something that already has a sour note. If sour is the distinguishing characteristic and you try to match that, it's not going to go well," says Salazar.
Perfect Thanksgiving pairings:

Sour Saison: Suggest this to those whom might initially prefer a Sauvignon Blanc, and pair with unique Thanksgiving starters for the host that doesn't play by the rules. Think scallops with a parsnip, lemon creme sauce or gnocchi with arugula pesto and fried shallots.
La Folie: Dark turkey meat and stuffing. The convergence of gamey, fatty and salty perfectly contrasts La Folie's fruity, sour snap. Also: sweet potatoes doused in butter.
Le Terroir: The dry-hopped wild ale's sweet tropical fruits and sour bite play perfectly with pineapple-glazed ham and a side of candied yams. The salt, sour, fruit and sweetness all balances out. Also: Ambrosia with whipped cream, coconut and green Jello.
Recipes and Pairings
1. Brindamour cheese experience
2. Epoisses
3. Wild mushroom crusted Colorado lamb rack
4. Duck and pork rillettes
More about pairing New Belgium beers with Thanksgiving:
How to pair Accumulation with Thanksgiving
How to pair Fat Tire Belgian Ale and Fat Tire White with Thanksgiving
How to pair Voodoo Ranger with Thanksgiving
How to pair Belgian beer with Thanksgiving