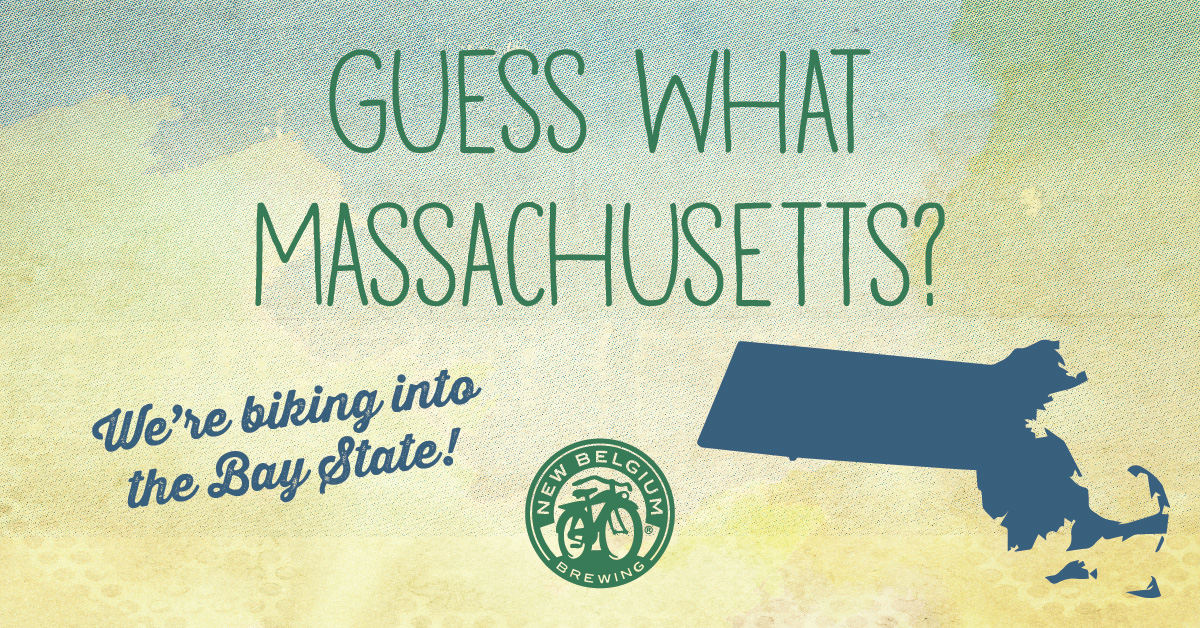 Fun Massachusetts facts: the Boston subway is the oldest in the U.S., Harvard was our country's first college, and it's home to the invention of volleyball. Another fun fact? Massachusetts is soon to be the 46th state in which we distribute our beer.

That's right — New Belgium in New England is finally a reality! We'll start selling our brews in MA on Feb. 13, 2017. Read below for more info pulled from the press release (and get ready for NBB Massachusetts).

"Massachusetts is a great beer state with a long tradition of embracing good beer," said New Belgium's Northeast and Canada Division Sales Director, Rich Rush. "It's a very competitive landscape and we aim to bring something new to the scene with our dynamic portfolio and strong emphasis on beer culture."
Initial draft offerings will include Fat Tire, Ranger IPA, Citradelic IPA, seasonal release and sour beer offerings like La Folie. In 12-oz bottles consumers will find Fat Tire, Ranger, Citradelic and seasonal release as well as 22-oz sour beers.