New Belgium Brewing at The Source Hotel
We're heading to Denver to showcase small-batch and sour beers
Our friends at The Source are making a splash with their collection of independent retail, restaurants, and 100 design-forward hotel rooms in the heart of Denver's River North Art District. With the opportunity to be a part of their next venture, The Source Hotel, New Belgium will brew on the ground floor of the Source Hotel, allowing guests to check in and enjoy a fresh beer.
20 years of wood beer
New Belgium beers originating from the 2,000-square-foot brewery will go to establishments in The Source Hotel and expanded market hall. The 50 oak barrels for on-site aging will help expand New Belgium's sour beer offerings, which we've been producing since 1998 when our brewmaster first brought the Belgian tradition of barrel-aging sour beers to America. Our current wood cellar in Fort Collins – also known as the foeder forest – now has 64 French oak foeders, or large barrels, making it one of the most comprehensive wood beer programs in the country.
For any development inquiries, please contact Leah Pilcer, Director of Retail Activation & Strategy, lpilcer@newbelgium.com
Meet the brewer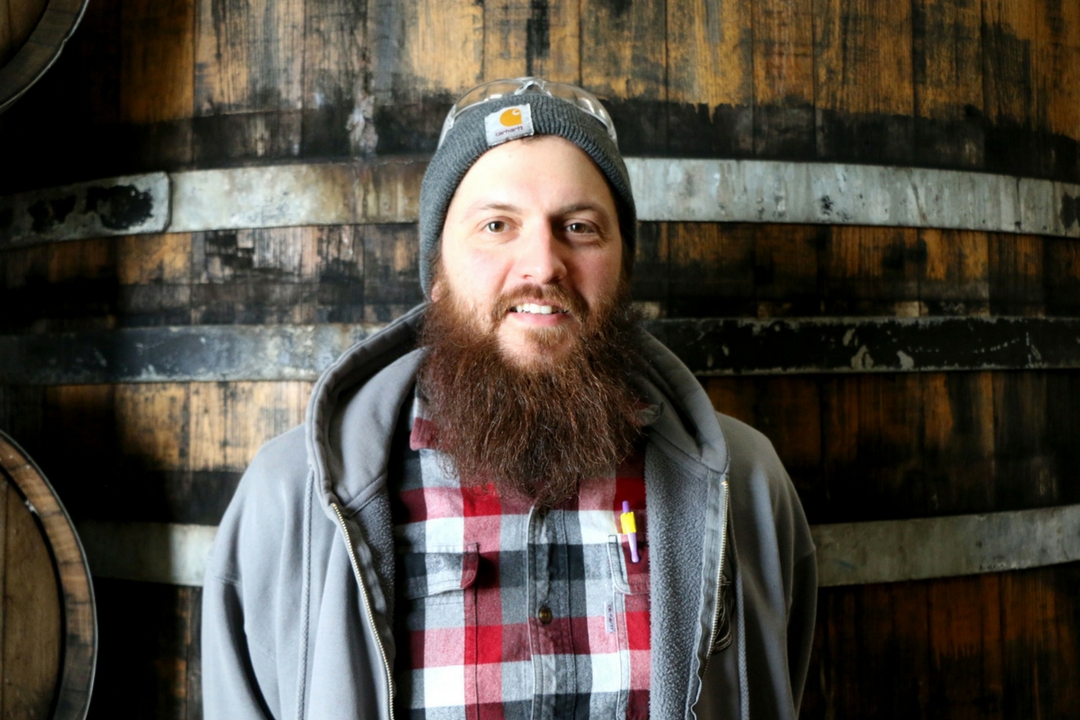 Geoff Wenzel
New Belgium Brewing's 10-barrel pilot brewery and rooftop barrel-aging lounge known as The Woods will bring artisanal, small-batch beers to The Source Hotel in Denver's RiNo district. Overseeing day-to-day operations will be Geoff Wenzel. Geoff brings a wealth of brewing knowledge and passion to New Belgium Brewing Company's first and only Denver-based brewery.
Geoff is known in beer circles for his friendly, laid-back personality and his love of wood-aged beer. Geoff's appointment overseeing New Belgium's operations at The Source is yet another highlight in an illustrious a brewing career.
Geoff landed his first brewing job fresh out of high school. Paying his dues, his initial foray into beer production consisted of cleaning, cleaning and - yes - more cleaning. By the time he was 21, Geoff had honed his brewing chops and was named production manager of his hometown brewery in Kingston, NY, where he eventually became general manager.
Geoff joined New Belgium in 2014, seizing upon the opportunity to continue his beer-making education at one of the largest and most celebrated wood-aging beer cellars in the country. He is excited to share New Belgium's vision and passion in liquid form with our Denver guests.

The Woods
Barrel-aging will take place on the 8th floor on a rooftop lounge with mountain views called The Woods. This collaborative spot operated by the St. Julien Group will offer breakfast, lunch, dinner and crafty cocktails. The Woods is a full-service restaurant and bar featuring dishes collaboratively paired with our New Belgium Brewing craft beers.
This small-batch brewery will allow us to collaborate with The Woods' culinary team to create innovative beers, drinks and pairings you can't get anywhere else.
[Read more about The Source Hotel]
For any marketing or event inquiries, please contact Emily Dufficy, Marketing & Events Manager- edufficy@newbelgium.com