In-Kind Donations
We at New Belgium love to get involved in our communities and are honored to be given the opportunity to support your organization. In-kind donations (anything other than money) are one of the many ways we support our friends and fans. Some of the most interesting people we meet are through community events and outreach. New Belgium looks to our In-Kind Donations Program as path to live-out our Core Values and Beliefs while fueling the work and vision of partner organizations. Thank you for this opportunity to be involved!
Guidelines
Our partnerships are purposed-based, supporting causes New Belgium and our coworkers care deeply about. While we would like to support all that is good and worthy, please understand that because of demand, we often must decline.
Who do we give to?
We care about preventing catastrophic impacts of climate change and increasing bicycle ridership. We care about preserving miles of water and acres of land. We care about equal opportunity for all to access the outdoors. We look for opportunities to support organizations that share these interests. In addition, we are continually inspired by our coworkers' passions and do what we can to support the myriad causes they give their time to champion.
Who don't we give to?
Because our support is cause related and most of it goes to 501c3 nonprofit organizations, the following requests will be declined:
Teams/Individual Athletes- Due to the overwhelming amount of requests we get to sponsor athletic teams and individuals, we decided it's just too hard to pick. So, aside from a few family and friend's teams, we pass on these types of donations.
Bands- Ditto on the above.
Where do we give?
Our giving is focused in Fort Collins, CO and Asheville, NC. Local pick up only. However, when causes unequivocally connect to the causes we care deeply about we make exceptions (see Who do we give to?).
What do we give?
Beer, of course! We also give Non-Beer/Merchandise. This typically includes one or a combination of the following:
Tasting Room Gift Cards
Small items such as stickers, lip balm and bottle openers
Gift packs: retail value ranges from $50 to $250 and features selected gear from the tasting room shops.
Private tours: retail value ranges from $200 to $650 and 10 to 25 spots depending on the tour.
Open requests for bicycles are not a part of the In-Kind Donations Program. New Belgium cruiser bicycle donations are by invitation only and initiated by New Belgium.
When to apply?
Beer: You must apply AT LEAST 60 DAYS IN ADVANCE to be considered.
Non-Beer/Merchandise: You must apply AT LEAST 30 DAYS IN ADVANCE to be considered.
Please do not apply if your request does not meet these timing requirements.
How to apply?
If your request fits these guidelines, please continue to application below. Requests that fall outside the guidelines will be declined. When you've submitted your request, we will send you a quick email to confirm we received it. We aim to provide a reply within next three weeks of receiving the application.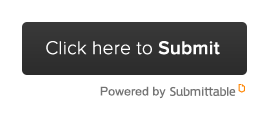 Questions? Please reach out to nbbgives@newbelgium.com. Due to the volume of requests, we are unable to take individual phone calls or meetings. Thank you for your understanding.