We at New Belgium love to get involved in our communities and are honored to be given the opportunity to support your organization. In-kind donations (anything other than money) are one of the many ways New Belgium connects and has fun with our friends and fans. Some of the most interesting people we meet are through community events and outreach. By donating beer, merchandise, or other items and services, we help drive interest in and raise awareness of your cause.
Our partnerships are purposed-based, supporting causes New Belgium and our coworkers care deeply about. While we would like to support all that is good and worthy, please understand that because of demand, we often have to gracefully decline.
Also note, we have recently changed our approach to financial sponsorships and are not accepting any financial sponsorship proposals or requests at this time. Thank you for your continued support and best of luck with your future endeavors.

Please read these guidelines before submitting your application.
Superhero Horizontal Spacer C003
Superhero Horizontal Spacer C020
Superhero Horizontal Spacer C016
What do we give?



We are working to broaden our in-kind donation program to include merchandise, beer, brewery room rentals, VIP tours and speaking engagements. However right now, we are limiting donation requests to merch and beer.
MERCHANDISE: We donate tasting room gift cards, small items such as stickers and lip balm, and gift packs whose retail value ranges from $60 to $100, featuring selected gear from the tasting room shops. New Belgium cruiser bicycle donations are by invitation only and initiated by New Belgium.
BEER: While exclusivity at your event isn't required, it is our preference.

Beer Donation: If your event is a dinner, happy hour or other gathering of 60 people or less.

Beer Sponsorship: If your event has more than 60 attendees, is a gala or a conference or symposium, let's talk about sponsorship benefits and brand representation.
New Belgium curates all donations based on the content of the application. When it comes to beer this includes beer flavor and package type. Due to logistical challenges we primarily donate bottles and cans.
Superhero Horizontal Spacer C017
Where do we donate?



As much as we'd love to provide in-kind donations for good work around the globe, for the sake of focus and convenience, we don't.
MERCHANDISE: Fort Collins, CO and Asheville, NC. Local pick up only.
BEER: Primarily Fort Collins, CO and Asheville, NC. Local pick up. However, when causes unequivocally connect to our environmental focus areas, we occasionally make exceptions.

Superhero Horizontal Spacer C018
Who do we give to?



Our philanthropy program focuses on Water Conservation & Restoration, Bicycle Advocacy, Sustainable Agriculture, Smart Growth & Climate and Youth Environmental Education. In addition, we are continually inspired by our coworkers' passions and do what we can to support the myriad causes they give their time to champion.
Who don't we give to?

Because our support is cause related and most of it goes to 501c3 nonprofit organizations, the following requests will be declined:
TEAMS/INDIVIDUAL ATHLETES: Due to the overwhelming amount of requests we get to sponsor athletic teams and individuals, we decided it's just too hard to pick. So, aside from a few family and friend's teams, we pass on these types of donations.
BANDS: Ditto on the above.
Superhero Horizontal Spacer C023
When to apply?



Requests must be received with enough advance notice in order to be considered. Please do not apply if your request does not meet these timing requirements:
MERCHANDISE: You must apply AT LEAST 30 DAYS IN ADVANCE to be considered
BEER: You must apply AT LEAST 60 DAYS IN ADVANCE to be considered
To avoid confusion, please submit your request one time only.
REQUESTS THAT FALL OUTSIDE OF THE ABOVE REQUIREMENTS WILL BE DECLINED.
To avoid confusion, please submit your request one time only.
If your request fits these guidelines, please continue to the appropriate application below. When you've submitted your completed application we will send you a quick email to confirm we received it. The donations team will then review your application and get back to you within three weeks.
Superhero Horizontal Spacer C005
BE SURE THE ABOVE DONATION GUIDELINES HAVE BEEN REVIEWED.
YOUR time is valuable and we don't want it wasted on an application that does not fit the requirements.
Remember, requests for financial sponsorship or funding will be declined.
Please apply once the above guidelines have been reviewed and if the request meets requirements.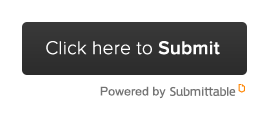 Questions? Please reach out to the donations team at donations@newbelgium.com. Due to the volume of requests, we are unable to take individual phone calls or meetings. Thank you for your understanding.