We are happy to report that we are diverting 99.9% of our waste from the landfill, and are a Platinum certified Zero Waste Business.

However, there is still more to do. We are constantly looking at ways to close loops and eliminate waste generated in the first place. In natural ecosystems, one creature's waste is another's food, and we really like this concept.


Superhero Horizontal Spacer C006
We're working hard to divert, reuse or eliminate waste whenever we can. These practices help to minimize ecosystem damage from resource extraction and aid in preserving our ecosystems for future generations. We recently carried out a comprehensive waste audit of our Fort Collins brewery, identifying over 500 collection points for our various waste streams! From pallet straps and shrink wrap to bottles and cans, there are a lot of different materials that go into our supply chain & waste stream as a manufacturing facility. By engaging with coworkers across the brewery to make recycling easy and straight-forward, we can keep our waste streams well-organized and high-value, and by engaging with great partners like Waste Not Recycling, we can find new homes for just about everything that leaves our site.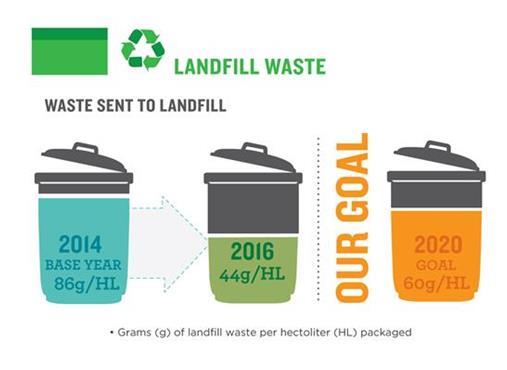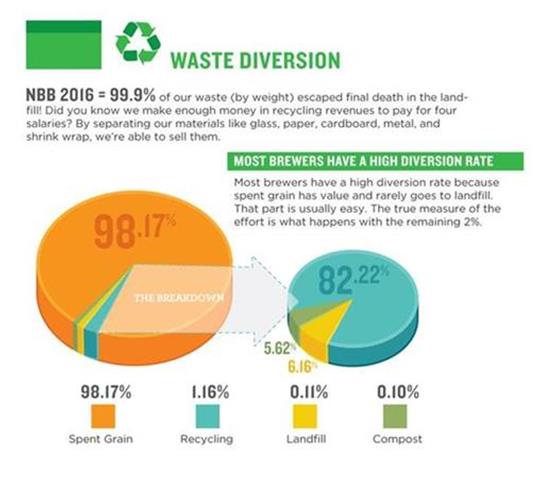 In 2016, we were able to find a way to compost an organic material collected at our process water treatment plant, which resulted in a great reduction in our total waste to landfill. As we get our new brewery in Asheville up and running, we are working diligently to identify best waste diversion solutions for our materials, and partnering with others to establish new waste diversion markets and infrastructure.