WE REMEMBER YOU
WE SEE YOU
WE CELEBRATE YOU
Supporting the LGBTQ+ Community
We know Pride isn't limited to 30 days once a year, but is 24/7, 365 days a year. It wasn't always a celebration. We remember those at Stonewall who fought for visibility and equality allowing us to celebrate how far we have come, while we continue the work until equal rights exist among the entire LGBTQ+ community. Learn more about the Stonewall uprising of 1969 and take a walking tour of this historical area here.
New Belgium has been an advocate for LGBTQ+ communities for over 20 years and employed the first Diversity + Inclusion specialist in the craft beer industry. We're also a member of the Human Rights Campaign Business Coalition for the Equality Act and advocate against discriminatory public policy. We are proud to support organizations promoting LGBTQ+ health, education, and equity year-round.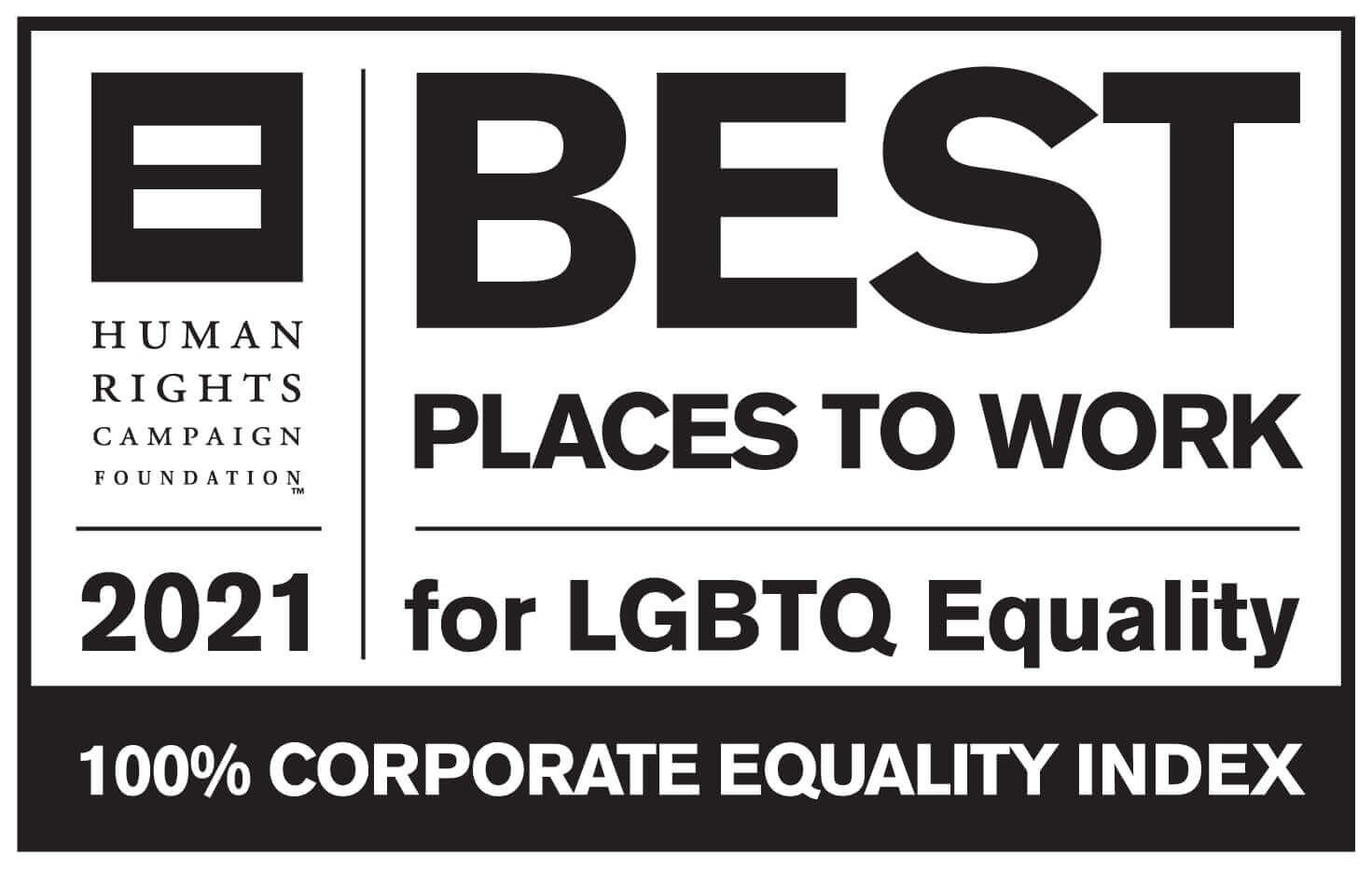 Brewed for All doesn't only apply to our beer. We're so proud to be the very first craft brewery recognized as one of the Best Places to Work for LGBTQ+ Equality by the HRC's Corporate Equality Index, with a perfect score of 100. The Human Rights Campaign Foundation's list is the national benchmarking tool on corporate policies, practices and benefits relevant to lesbian, gay, bisexual, transgender, and queer employees. Our coworker benefits equitably extend across the workforce, regardless of sexual orientation and gender identity. We have offered equal spousal and partner health care benefits since the early 1990s and our onsite physician in Fort Collins is trained in transgender medicine and healthcare.
Pride@NBB is our affinity group celebrating LGBTQ+ coworkers. It convenes those who identify as a member of the community as well as allies. Together, this group works to create visibility, community, and connection in a truly inclusive way.
From the beginning
Before starting New Belgium, our co-founder, Kim Jordan, was a social worker. She saw firsthand the inequities across our country, and made a committed effort to address them in our company.
From simple efforts, like offering health benefits to domestic partners in the 1990s, to more complex business maneuvers, like opening the financial statements to co-workers and gifting them shares in the company, Kim wrote her own playbook on leadership. Over the years this made our company more resilient, with less turnover and greater co-worker satisfaction.
What we believe
New Belgium strictly prohibits and does not tolerate discrimination based on race, color, religion, creed, national origin or ancestry, ethnicity, sex, gender identity and expression (including gender nonconformity and status as a transgender individual), age, physical or mental disability, citizenship, past, current or prospective service in the uniformed services, marital status, sexual orientation, genetic information or any other characteristic protected under applicable federal, state or local law.
While New Belgium welcomes all, we also acknowledge that racial, gender, and other injustices are thickly embedded throughout our society today. Direct action must be taken to redesign our economy and communities in inclusive ways. We are committed to taking bold action within our own walls and amidst the entire craft beer community. We must all do a better job of dismantling white supremacy.
Currently, New Belgium is working on the following initiatives with our Diversity & Inclusion Specialist, our Executive Team, and our internal and external D&I advisory councils:
Comprehensive audit of the co-worker and customer experience throughout our hiring process, workplace, marketplace, and media platforms to be followed by improvement initiatives
Mandatory company-wide Justice, Equity, Diversity, and Inclusion trainings
Development of affinity groups to promote community, connection, and visibility
Design of strategic & philanthropic community partnerships that elevate marginalized communities and increase access to the economy
Members of PwC's CEO Pledge for Action on Diversity & Inclusion
Member of the Human Rights Campaign's Business Coalition for Equality
TRANSFORMING THE CULTURE OF CRAFT BEER
As the craft beer movement grew in the 1990s and 2000s, our cofounder Kim Jordan was the only woman among dozens of men pioneering a new way of brewing.
Although the face of craft beer is changing, there is still a lot of work to be done to encourage diversity and inclusion. We're proud to partner with the following organizations and people in this work: @realalesharpton, @beerkulture, @blackbrewculture, @cb4a_yall, @socalcerveceros, @brewingchangemn.
CREATING WEALTH EQUITY
Prior to being acquired by Lion Co. in December of 2019, New Belgium was 100% employee owned. After one year of service, coworkers would be gifted shares in the company and become owners. This model distributed nearly $200 million to hundreds of coworkers throughout the brewery, including sales reps, packagers, maintenance techs, and more.
To continue our wealth equity work, we're lucky to partner with Lion Co. who has done much of their own work around pay equity, indigenous reconciliation, and other economic justice programs.
At a time when the average American CEO makes 356 times the average worker's salary, New Belgium's CEO earns less than 10 times our average worker's wage. All New Belgium coworkers are also paid a minimum of $15/hour, provided with health insurance and paid caregiver leave, and receive up to 5% match on their 401k.
Each year we shut the breweries down for several days for a company-wide retreat. This annual event has been happening since our founding and not only helps build community with our 700+ co-owners, but also gives every employee owner an opportunity to share ideas and be involved in steering the company's strategic planning.