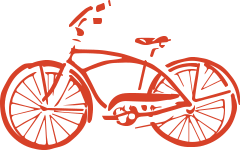 New Belgium at Denver International Airport
New Belgium Brewing is excited to partner with High Flying Foods to offer you a wide variety of world class-beers alongside award-winning chef Paul C. Reilly's creative culinary vision. At New Belgium we are focused on brewing the finest hoppy, Belgian-inspired and wood-aged beers. All of our beers pouring at DEN are brewed fresh right here in Colorado.
In addition to great beers, good food, and a friendly crew, New Belgium is conveniently located right in Concourse B for quick gate access and some of the best people-watching you'll find at any airport in the world. We think a visit to New Belgium at DEN is so much fun you'll want to build it into all your travel plans.