Accumulation White IPA
[{"event":"dataLayer-initialized","page":{"category":"Craft Beer","breadcrumb":"Craft Beer|All Beer|Accumulation White IPA"},"user":{"id":null,"type":"visitor","birthday":null,"joinDate":null,"subscribeList":null,"favoriteBeer1":null,"favoriteBeer2":null,"favoriteBeer3":null,"favoriteBeerStyle1":null,"favoriteBeerStyle2":null,"favoriteBeerStyle3":null}}]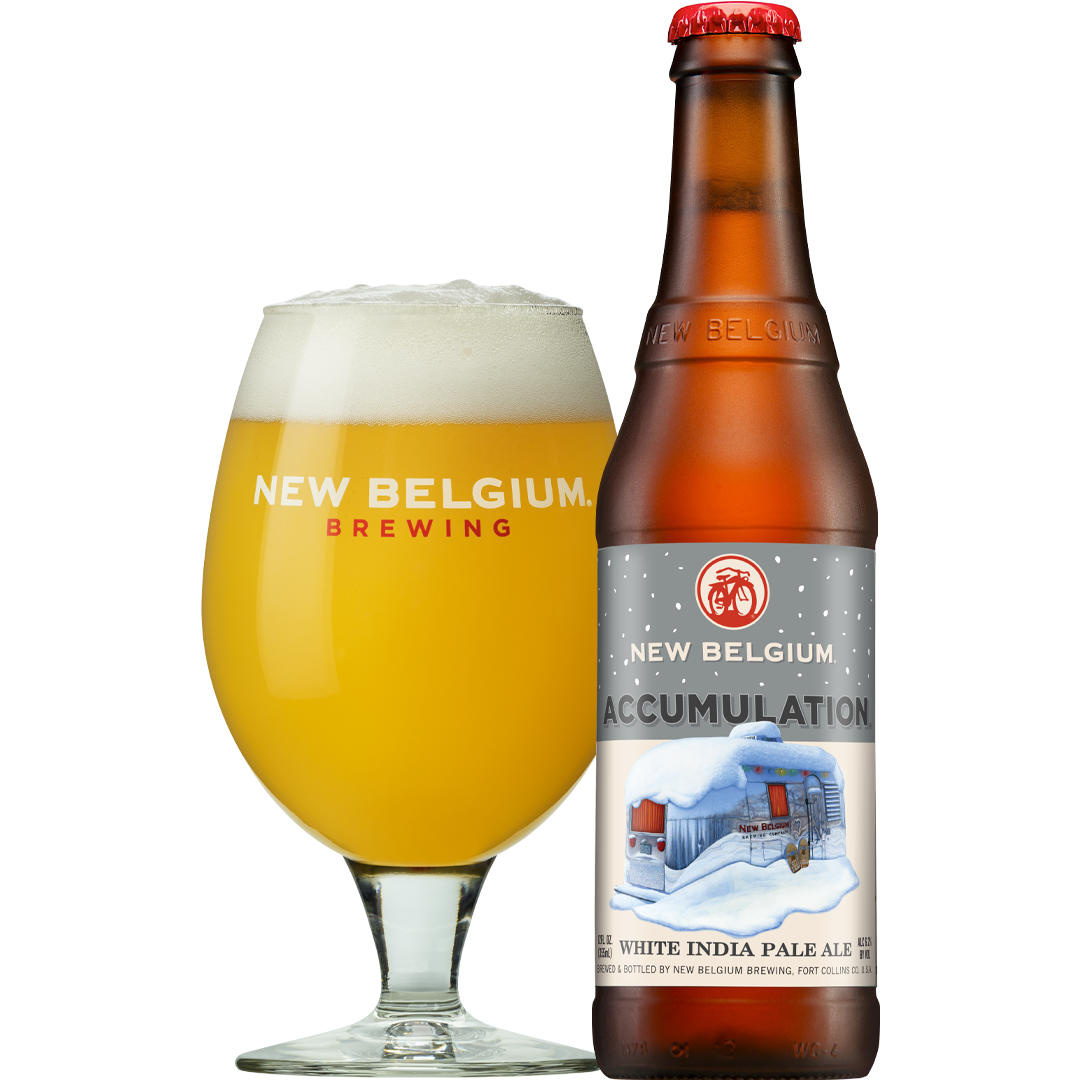 This winter, IBUs start accumulating like snow in Colorado with our new Accumulation White IPA. Brewing a white IPA was not only a way to salute the white beauty falling from the sky, but a direct revolt to the longstanding tradition of brewing dark beers for winter and winter seasonal beers. At least that's what our rebellious brewers like to claim as they shovel in plenty of mosaic and Amarillo hop varietals and a bit of wheat for a smooth mouthfeel. Stack up a few cases of Accumulation White IPA to keep your long nights glowing blizzard white.
Visual
Cloudy haze, pale golden. Billows of white and gorgeous foam.
Aroma
Strong hop aroma that displays all of our hop varieties: tropical fruits, bright citrus, spicy/herbal from the heavy dry hopping. This beer is a hoppy wonderland!
Flavor
Big and bitter, just what this IPA ordered. Sweetness just barely dents its IBU armor. Nevertheless the addition of wheat really smooths out the rough bitter edge.
Mouthfeel/Body
Resinous and slightly cloying from all those hop oils but finishes as clean and crisp as all of our seasonal family does and should. Medium-light body.
Yeast
Ale Yeast for bright, fruity notes
Hops
Nugget, Centennial, dry hopped with Mosaic and Amarillo