Oakspire Bourbon Barrel Ale
[{"event":"dataLayer-initialized","page":{"category":"Craft Beer | Independent","breadcrumb":"Craft Beer | Independent|All Beer|Oakspire Bourbon Barrel Ale"},"user":{"id":null,"type":"visitor","birthday":null,"joinDate":null,"subscribeList":null,"favoriteBeer1":null,"favoriteBeer2":null,"favoriteBeer3":null,"favoriteBeerStyle1":null,"favoriteBeerStyle2":null,"favoriteBeerStyle3":null}}]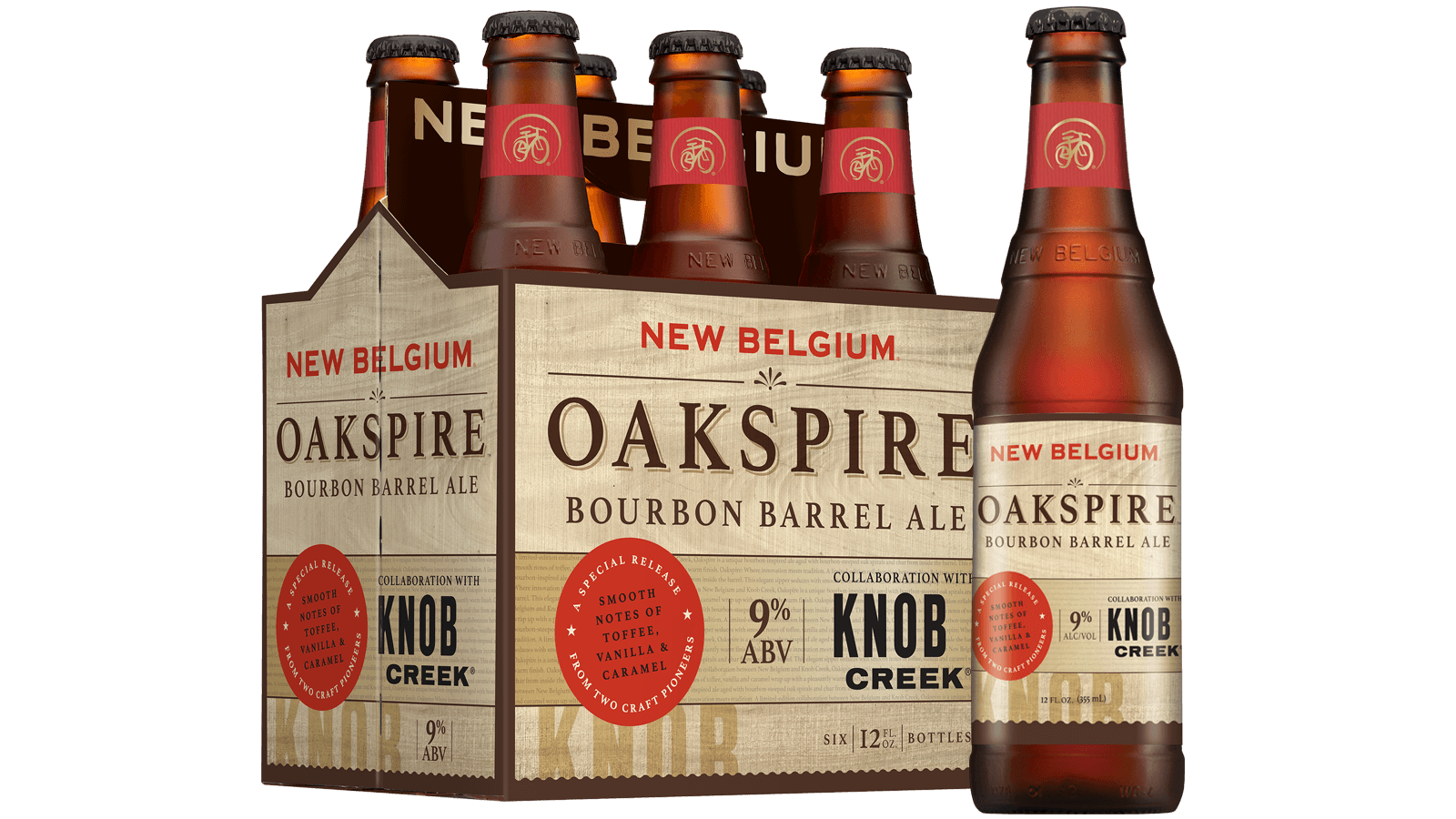 Oakspire
Bourbon Barrel Ale
A limited-edition collaboration between New Belgium and Knob Creek, Oakspire is a unique bourbon barrel ale aged with bourbon-steeped oak spirals and char from inside the barrel. Smooth notes of toffee, vanilla and caramel wrap up with a pleasantly warm finish. Oakspire: Where innovation meets tradition.
ABV
9.0%
IBU
20
Yeast
Ale
Calories
265
Hops
Nugget, HBC 472
Malts
Pale, Munich, Caramel 80, Rye, Roasted Barley
Special Processing
Bourbon soaked oak spirals and char from more than 4,000 used Knob Creek bourbon barrels
Visual
Medium amber, heavy sheen that's nearly opaque, moderate light tan foam.
Aroma
Strong bourbon and whiskey, moderate-strong vanilla, moderate caramel and dried fruit, slight chocolate and smoke.
Flavor
Moderate sweetness that gradually fades; slight bitterness in the background towards the finish.
Mouthfeel/Body
Slightly coating and slightly warming