Oakspire Bourbon Barrel Ale
[{"event":"dataLayer-initialized","page":{"category":"Craft Beer | Independent","breadcrumb":"Craft Beer | Independent|Beer|Oakspire Bourbon Barrel Ale"},"user":{"id":null,"type":"visitor","birthday":null,"joinDate":null,"subscribeList":null,"favoriteBeer1":null,"favoriteBeer2":null,"favoriteBeer3":null,"favoriteBeerStyle1":null,"favoriteBeerStyle2":null,"favoriteBeerStyle3":null}}]
Oakspire
Bourbon Barrel Ale
>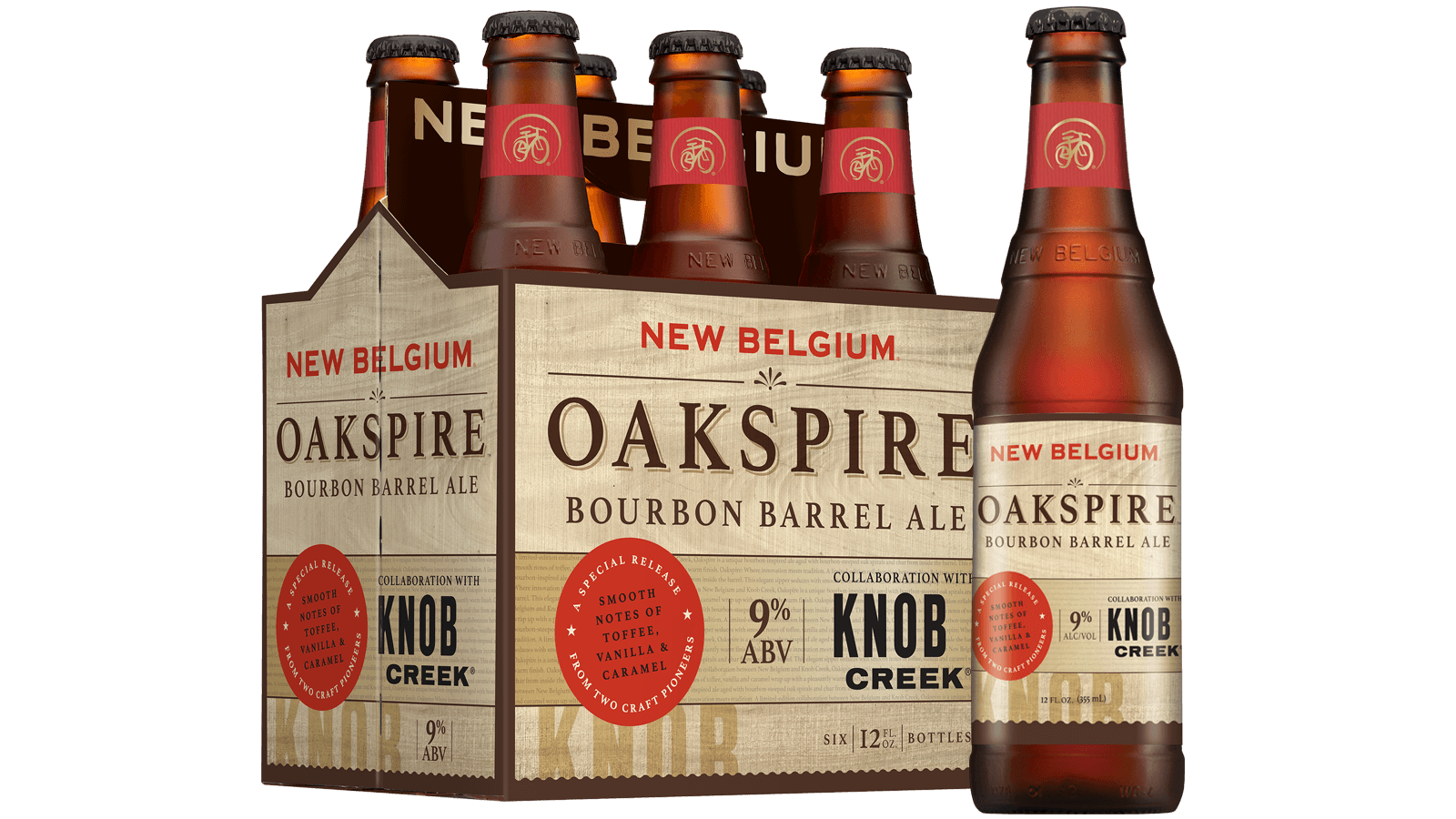 Find Oakspire Near You
{{ result.FullDetailsError }}
Quick results based on your IP address - Use your current location instead Terms and conditions
Online purchasing options will take you to a third-party alcohol delivery service not affiliated with New Belgium Brewing. New Belgium is not responsible for the accuracy of these results or the services provided by the delivery vendors. Enjoy New Belgium responsibly.
Visual
Medium amber, heavy sheen that's nearly opaque, moderate light tan foam.
Aroma
Strong bourbon and whiskey, moderate-strong vanilla, moderate caramel and dried fruit, slight chocolate and smoke.
Flavor
Moderate sweetness that gradually fades; slight bitterness in the background towards the finish.
Mouthfeel/Body
Slightly coating and slightly warming
Malts
Pale, Munich, Caramel 80, Rye, Roasted Barley
Special Processing
Bourbon soaked oak spirals and char from more than 4,000 used Knob Creek bourbon barrels