Le Terroir Dry-Hopped Sour Ale
[{"event":"dataLayer-initialized","page":{"category":"Craft Beer | Independent","breadcrumb":"Craft Beer | Independent|Beer|Le Terroir Dry-Hopped Sour Ale"},"user":{"id":null,"type":"visitor","birthday":null,"joinDate":null,"subscribeList":null,"favoriteBeer1":null,"favoriteBeer2":null,"favoriteBeer3":null,"favoriteBeerStyle1":null,"favoriteBeerStyle2":null,"favoriteBeerStyle3":null}}]
Le Terroir
Dry-Hopped American Sour Ale
>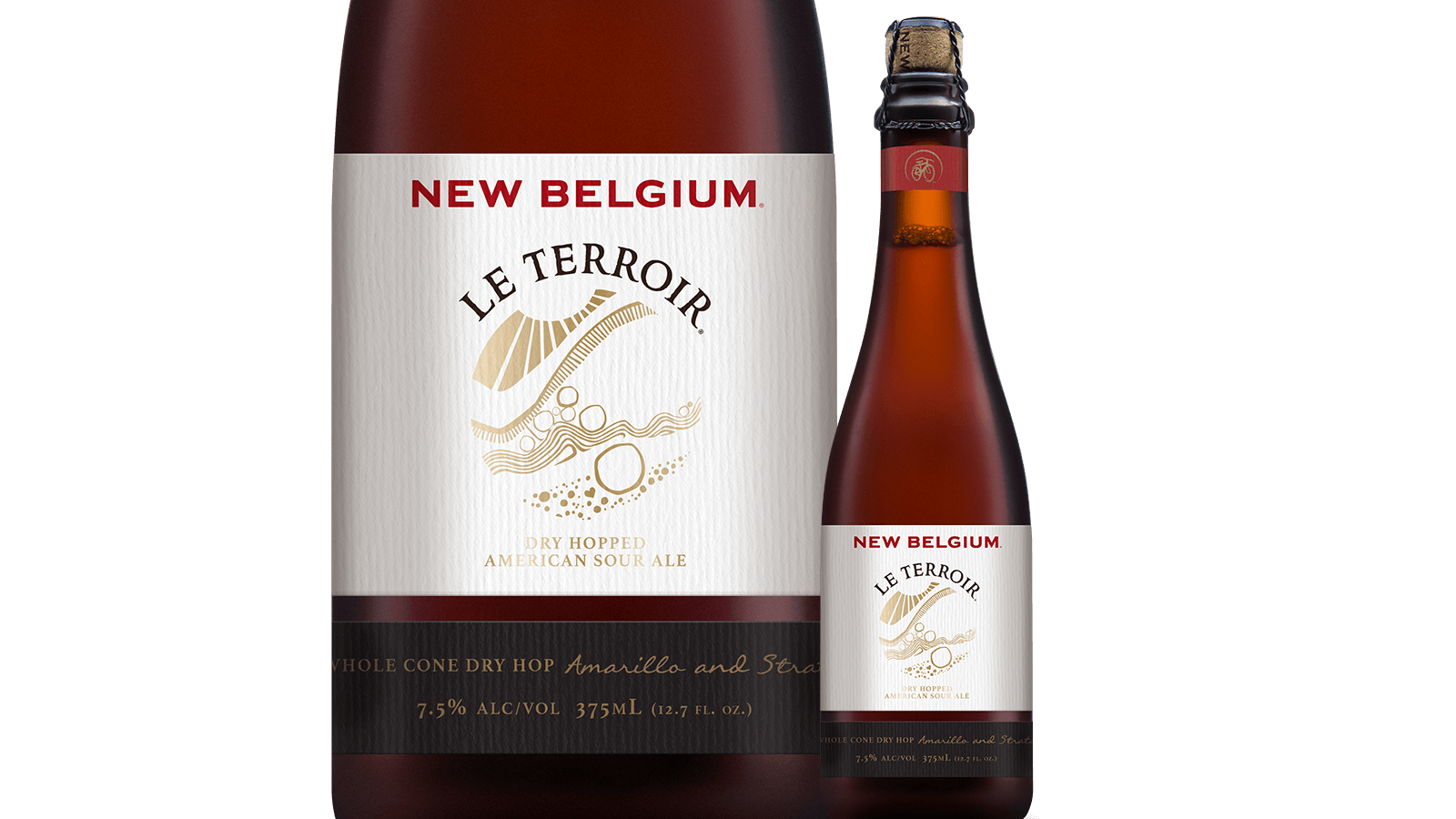 Find Le Terroir Near You
{{ result.FullDetailsError }}
Quick results based on your IP address - Use your current location instead Terms and conditions
Online purchasing options will take you to a third-party alcohol delivery service not affiliated with New Belgium Brewing. New Belgium is not responsible for the accuracy of these results or the services provided by the delivery vendors. Enjoy New Belgium responsibly.
Visual
Glowing light uniform haze, golden orange hue, minimal foam.
Aroma
Wood beer funkiness of wet wood and earth. Mixed with ripe peaches, passion fruit, pineapple, and citrus (grapefruit and lemons) with sour grape.
Flavor
Light sweetness moving into a dominating sourness. There's a subtle bitterness on the back end.
Mouthfeel/Body
Puckering, mouthwatering, medium body with a fast and crisp finish.
Hops
Nugget (Bittering), Amarillo and Strata (Dry-Hop)
Malts
Pale, Wheat, C-80, Carapils, Oats
Special Processing
100% acidified in barrels containing our original house mixed culture (numerous cultures of Lacto, Brettanomyces and Pedio)