Voodoo Ranger Atomic Pumpkin Ale
[{"event":"dataLayer-initialized","page":{"category":"Craft Beer | Independent","breadcrumb":"Craft Beer | Independent|Beer|Voodoo Ranger Atomic Pumpkin Ale"},"user":{"id":null,"type":"visitor","birthday":null,"joinDate":null,"subscribeList":null,"favoriteBeer1":null,"favoriteBeer2":null,"favoriteBeer3":null,"favoriteBeerStyle1":null,"favoriteBeerStyle2":null,"favoriteBeerStyle3":null}}]
Voodoo Ranger Atomic Pumpkin
Ale
>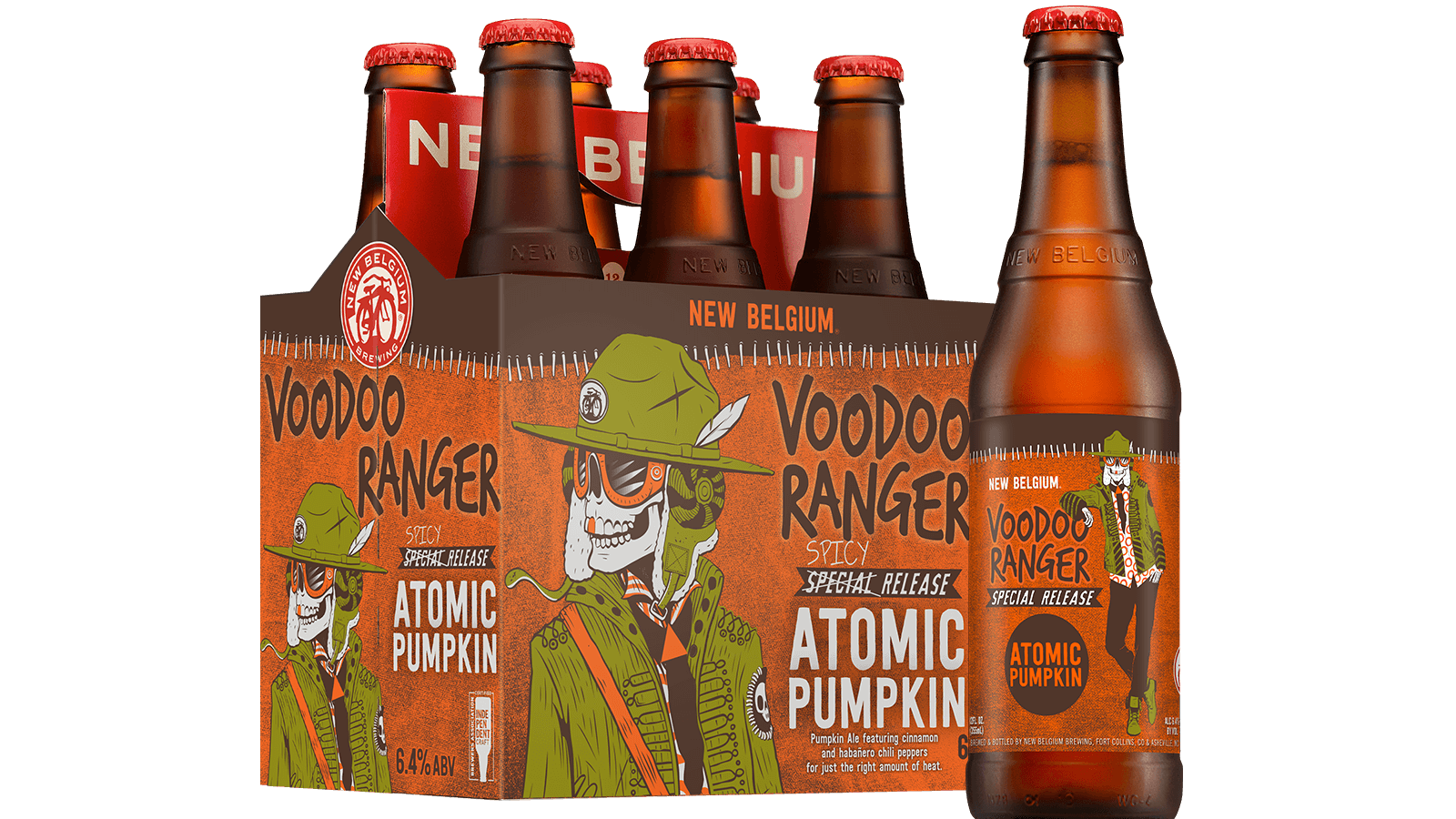 Find Voodoo Ranger Atomic Pumpkin Near You
{{ result.FullDetailsError }}
Quick results based on your IP address - Use your current location instead Terms and conditions
Online purchasing options will take you to a third-party alcohol delivery service not affiliated with New Belgium Brewing. New Belgium is not responsible for the accuracy of these results or the services provided by the delivery vendors. Enjoy New Belgium responsibly.
Visual
Bright pale amber color with light particulate and light white lacing.
Aroma
Pumpkin pie with a lot of cinnamon, all spice and nutmeg, spicy red pepper-like aroma (chipotle, ancho and red hot candy) followed by some cherries and bready/cookie malt aroma.
Flavor
Starts with low sweetness and moves directly into a low bitterness and finishes with a very low sourness.
Mouthfeel/Body
Spicy warming mouthfeel that builds in the back of the throat, lingering astringency with a slightly cloying sweet middle. Medium body.
Yeast
California ale yeast
Malts
Pale, Munich, Caramel 80
Fruits/Spices
Pumpkin juice, Saigon Cinnamon, Habanero, Aji and Del Arbol peppers